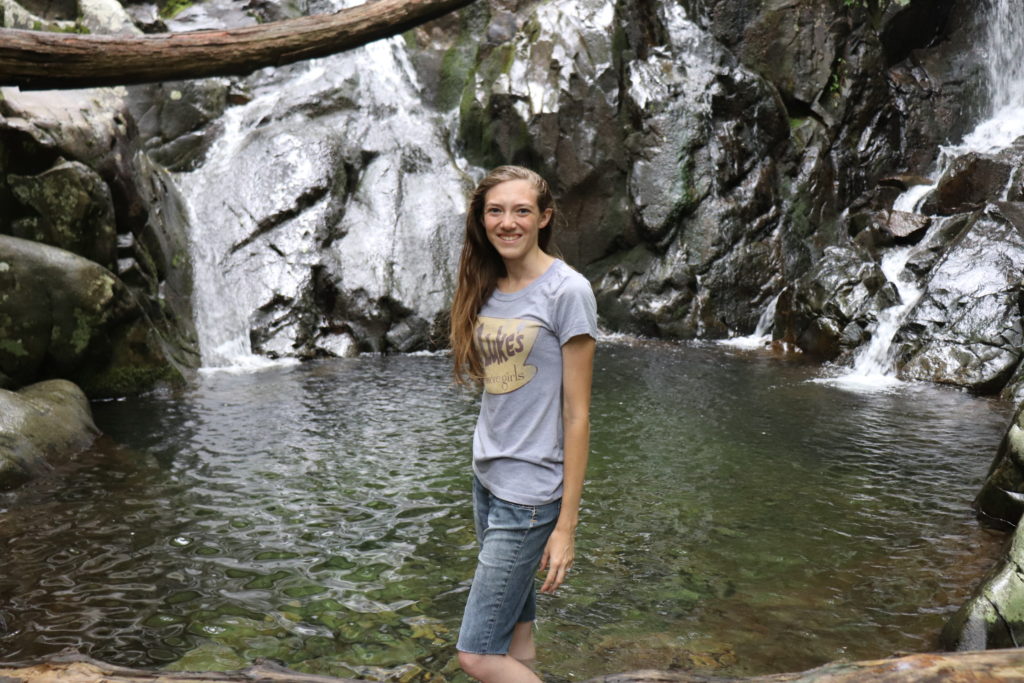 Hiking is a great way to enjoy the outdoors when you don't have a ton of time or you're looking for something to do in between the hunting seasons. I try to hiking at least once or twice a year, more if I can. Unfortunately, I can't hike as often as I'd like to due to an old lower back injury. However, when I do have the chance to hike, I have a few different trails I really enjoy. For those of you who have never hiked before, here are some quick tips to get you started.
1) Get Mentally Prepared
Hiking is not always an easy task. You can't quit if it gets too hard. Usually once you start a trail, the only way to finish is to either reach the end of the trail OR turn around and go back the way you came. Turning around isn't always the easiest on some trails. Depending on the trail, going backwards could be as difficult as swimming upstream. You have to be mentally ready to push yourself even when you are ready to give up. Think of it as a really long walk, but you might be climbing up rocks.
2) Footwear is Super Important
You can't hike in flip-flops or sandals. They aren't great for your feet and the trails can get a bit treacherous, especially when it can rain suddenly during a summer storm. Basic sneakers are okay for a walk through the woods or a very simple hike. But when it comes to tougher hikes, you want something that has a bit more tread and maybe even will support your ankles. Hiking boots are a great choice and you should consider bringing a pair of sneakers for walking to and from parking lots or flatter parts of the trail. I personally wear Saucony sneakers.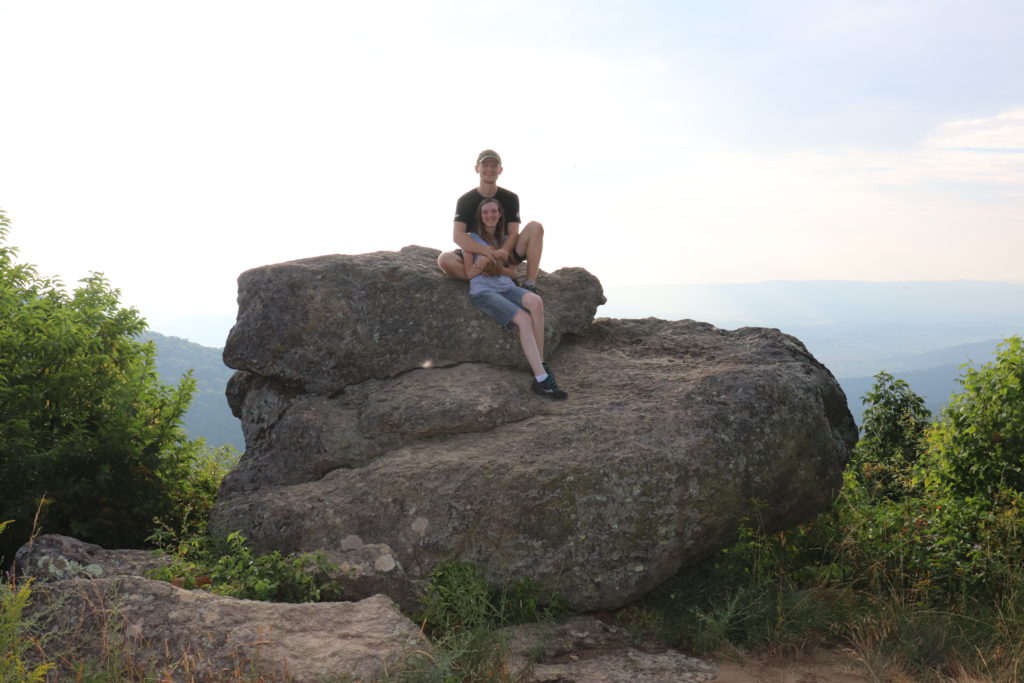 3) Stay Hydrated
Staying hydrated is one of the most important things to remember when you are hiking. Depending on the intensity of the hike and the weather, you can quickly become dehydrated which can make you dizzy, light-headed, nauseous, or even violently ill. Bring water with you when possible. There are so many different types of bottles with filters to make your water pure and clean. If you use plastic, store-bought, water bottles, don't just leave them on the trail when it's empty. They collapse down and take up much less space in your pack.
4) Packs of a Different Color
If you're going for a long hike, consider bringing a backpack of some sort. It will allow you to carry snacks, water, extra shoes, a first aid kit, or anything else you think you should bring. Whatever you need to bring, you should make sure your pack can handle holding it all without it being a huge mess. You also don't want a pack that is too big. I have 2 different packs that I use depending on what kind of hike I am doing. Am I packing lunch up the mountain or just bringing snacks to munch on as I walk? Is 1 bottle of water enough or should I bring more? I use a set of packs from Fieldline Pro. You can read my review of the packs I use here.
5) Follow the Blue Marks
Most managed hiking trails have some sort of markers that will tell you where to go. Sometimes it's a simple blue rectangle on a tree or rock to guide your way, and sometimes it's an arrow telling you that you have to climb up, down or go a specific direction. I know that on the Old Rag trail, there is an arrow pointing down to tell you that you have to drop down into a small canyon in order to proceed. There is no other way that you can go other than down. Some hikes are really just a walking trail and there are usually stakes in the ground or blue marks. Whatever means they use to mark the trail, make sure you follow it.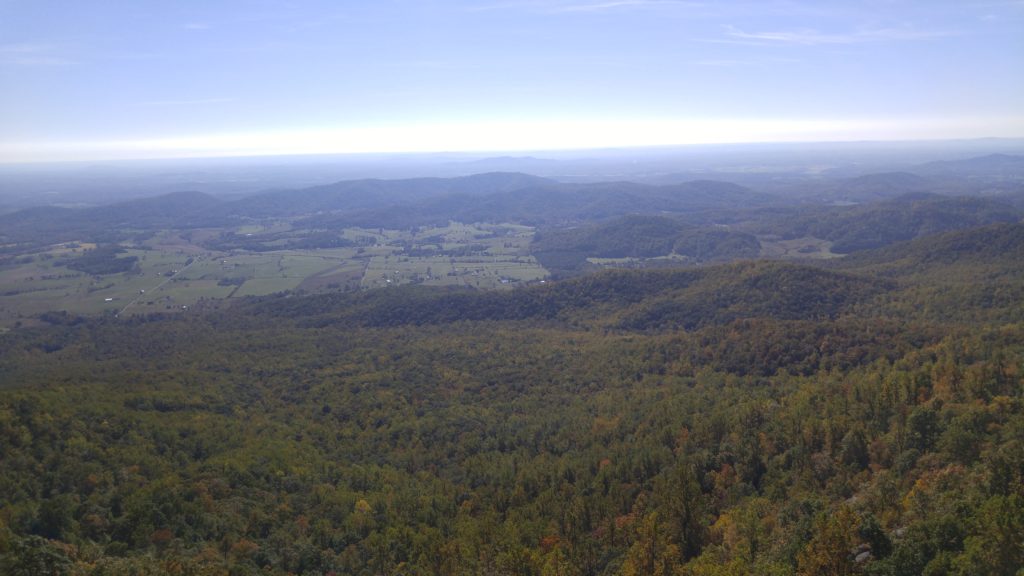 6) Have You Ever Hiked and Swallowed a Bug?
Bug spray is a MUST-HAVE on the trail! The last hike I went on, the moment we stopped walking is the moment we would get swarmed by mosquitoes and gnats. It was the only time I needed bug spray and didn't have it! I typically use Keystone Backwoods Bug Repellant. It works fairly well for the number of bugs we have on a normal Maryland summer day. You can check out my thoughts on this product here.
7) It IS Okay to Start Easy
You don't always have to pick the hardest trail for your first hike. While I had walked plenty of nature trails, I had never gone for a walk or hike on a mountain. Then we decided to go hiking at one of Wes' favorite places, Shenandoah National Park. We completed the Old Rag Mountain trail in about 6 ½ hours instead of the average 8 hours. Let's just say that the next 4 days were very uncomfortable to do anything other than lay flat or stand. While our time was impressive, remember that I have an old back injury that still plagues me to this day. Maybe if we had started out with something a little easier, I could have worked up to being able to complete Old Rag and not had any problems. Sometimes, picking an easier trail can condition you to manage a more challenging one later on.  Research your trail of choice before committing to one. There are some easier ones like the C&O Canal in Washington County, Maryland or the Dark Hollow Falls trail in Shenandoah National Park. Read about other people's experiences with those trails, it can give you an idea of what to expect. You can read about my 1st trip to Old Rag here.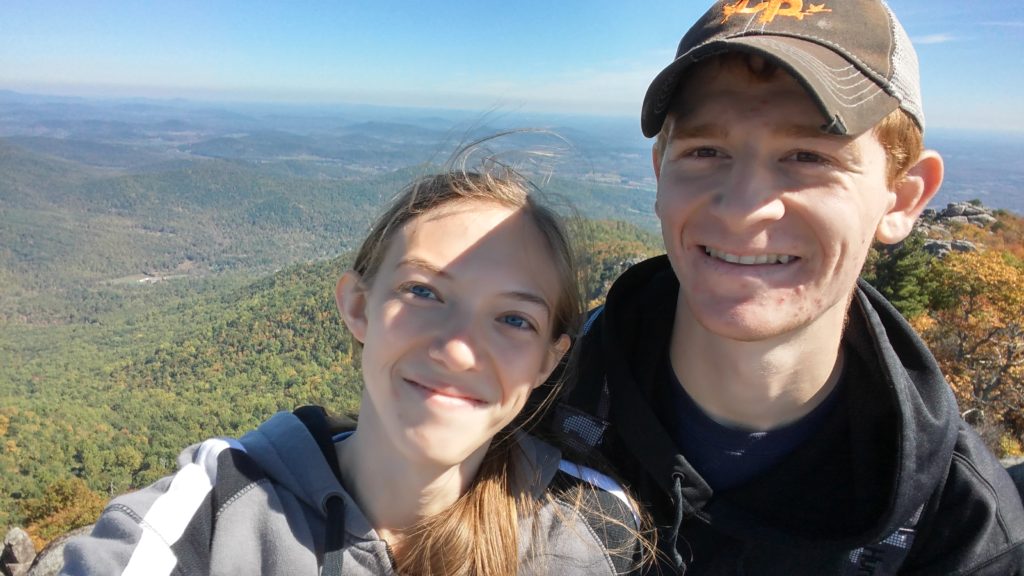 8) Bring a Friend!
While hiking alone can be peaceful, sometimes just having a friend to talk to can be relaxing. I'm a big time introvert, but I love having someone to talk to when I'm hiking. Most of the trails we walk or hike don't have cell service so we just turn our phones off or on airplane mode so we can enjoy the scenery. The extent of my solo walks are usually walks around a neighborhood or biking on a road. When I was in high school, I worked at the local Free Library and I didn't have a car. In order to get to work, I had to walk from the school to the library using a trail that connected the 2 places. It was a nature trail and I would see all kinds of wildlife. While I loved my walk to work, it was usually lonely unless I got a friend or coworker to join me (which was almost never). Bringing a friend just lets you relax and enjoy the trail together. You can find new hiking friends through social media and networks such as Girls Who Hike.
Whether you hike alone or with friends, it can be a great way to let loose and relax while being outdoors and enjoying all that nature has to offer!
Until next time!
-Kat