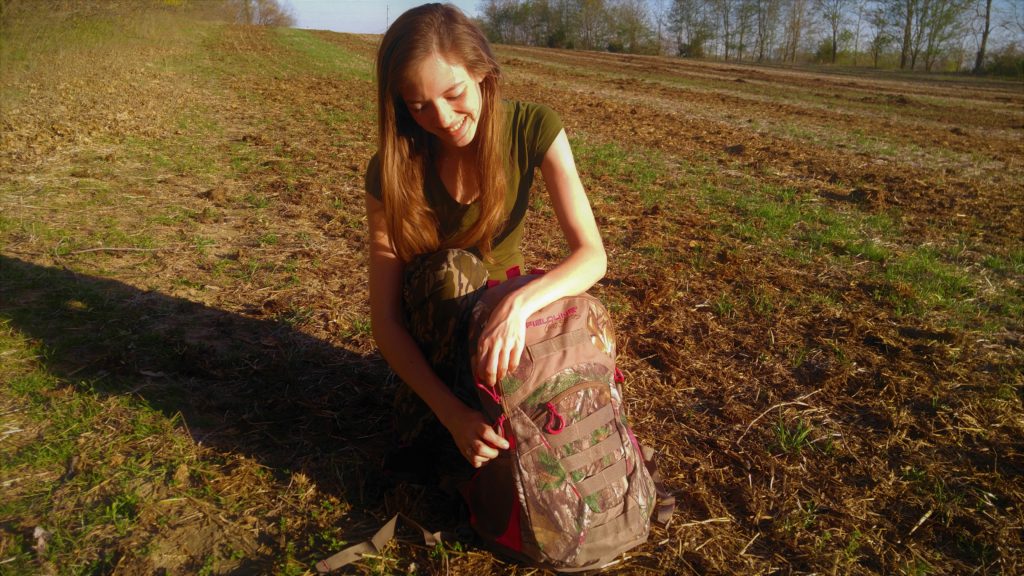 Every hunter I know uses some sort of pack to carry their things in and out of the woods. There are tons of different hunting packs on the market and they range in price from $15.99 to $200 or more. They have all kinds of pockets, pouches, and technology that goes into making the best pack available. Fieldline is a household name. Their starting lineup is a great place to start for new hunters, while their Pro Series has a large selection to find what pack works best for you.
I had the opportunity to test out the Fieldline Pro Series Women's Treeline Daypack and the Kodiak Day Pack. These packs put up with a lot from us during our testing. We took them out to hold shed antlers, walked through thorns and heavy cover while checking trail cameras. They have been dropped off my saddle during a trail ride, and hoisted into trees while taking down tree stands.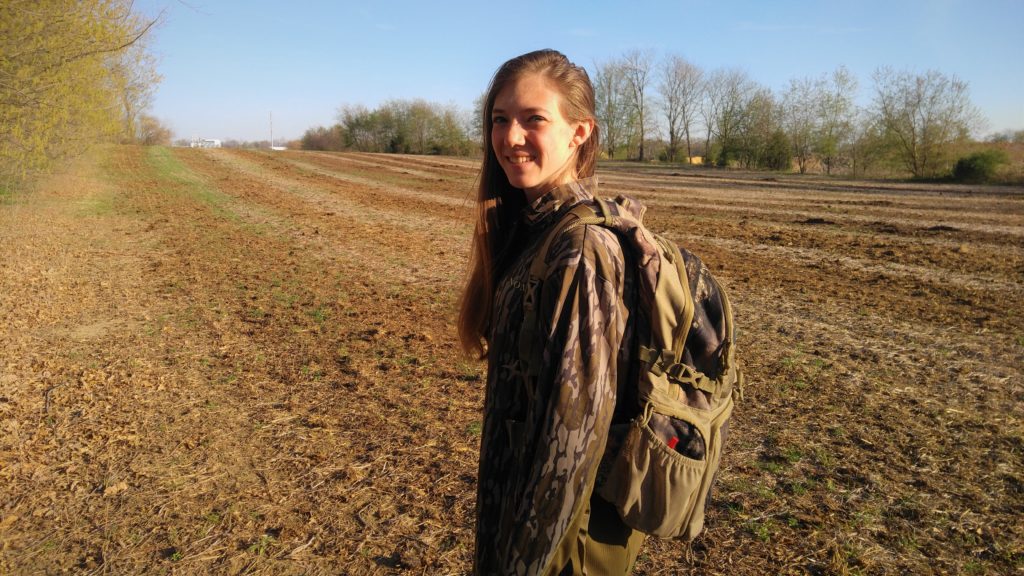 The straps have extra padding to them and there are pockets of padding in the back especially designed to keep you comfortable while hunting or hiking. The Treeline pack is decorated in RealTree Xtra, while the Kodiak is covered in Mossy Oak Break-Up Country. The stitching on the Kodiak Pack is red and the stitching on the Treeline Pack is pink. While most companies still use the idea of putting pink on something and calling it a woman's item, Fieldline didn't go with the traditional baby pink. Instead, they opted for a brighter, neon pink which matches the camouflage nicely.
No matter how much we packed into these bags, they did not stretch or pull at the seams. One of the first tests we did was to see how much it could hold volume-wise. I could fit a large jacket, some bottles of water, a few camo layers, and some snacks. All this fit into the bag without any problems. The super quiet zipper allows you to open and close the pack without disturbing the nature around you.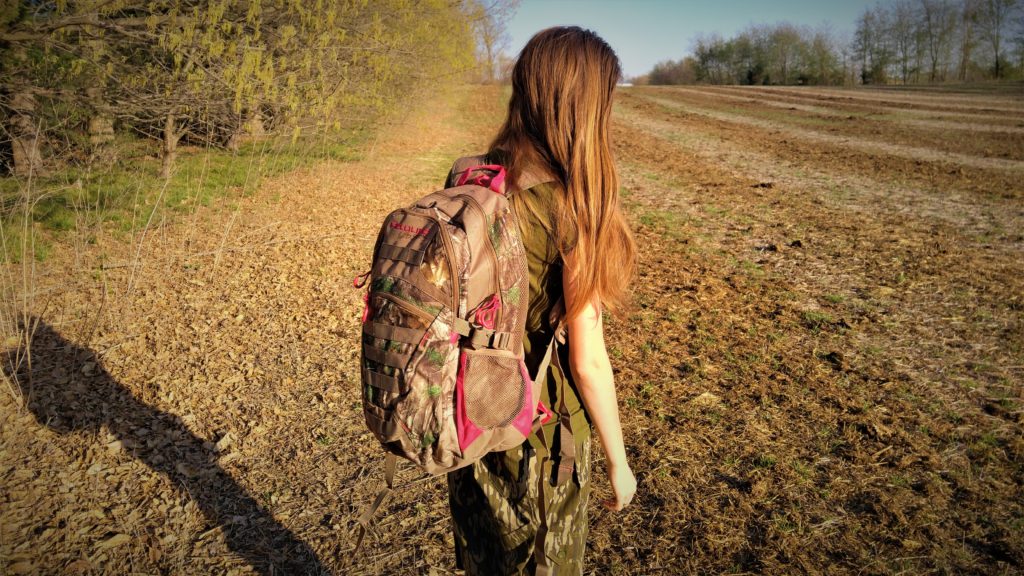 The second test was how much weight could it hold. After putting a trash bag inside the pack to keep it clean, we loaded the bags with anything we could find. I'm not sure how much weight those bags were holding, but you couldn't tell when you put it on your back. Since the straps are designed to distribute the weight evenly, there isn't an enormous amount of pressure on your collarbone and back. The padding allows the user to carry anything they need without having to worry about the strain and stress on your back.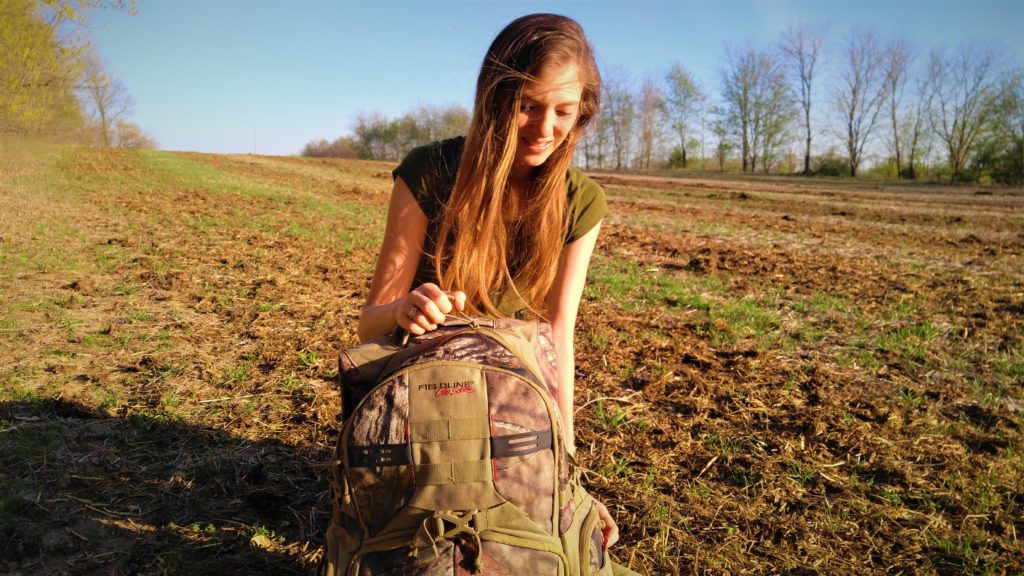 So if you are in the market for a new hunting  pack, make sure you check out the Fieldline Pro Series on the web, Facebook, Instagram, and Twitter!
Hope to see you all out there! Until next time!
-Kat & Wes