Sometimes you need to just get away and visit a place that makes you appreciate the beauty of the world around you. This could be something as simple as going up to Dan's Rock in Overlook, Maryland, or maybe something that really challenges you, like a turning point in how your define yourself or the world around you.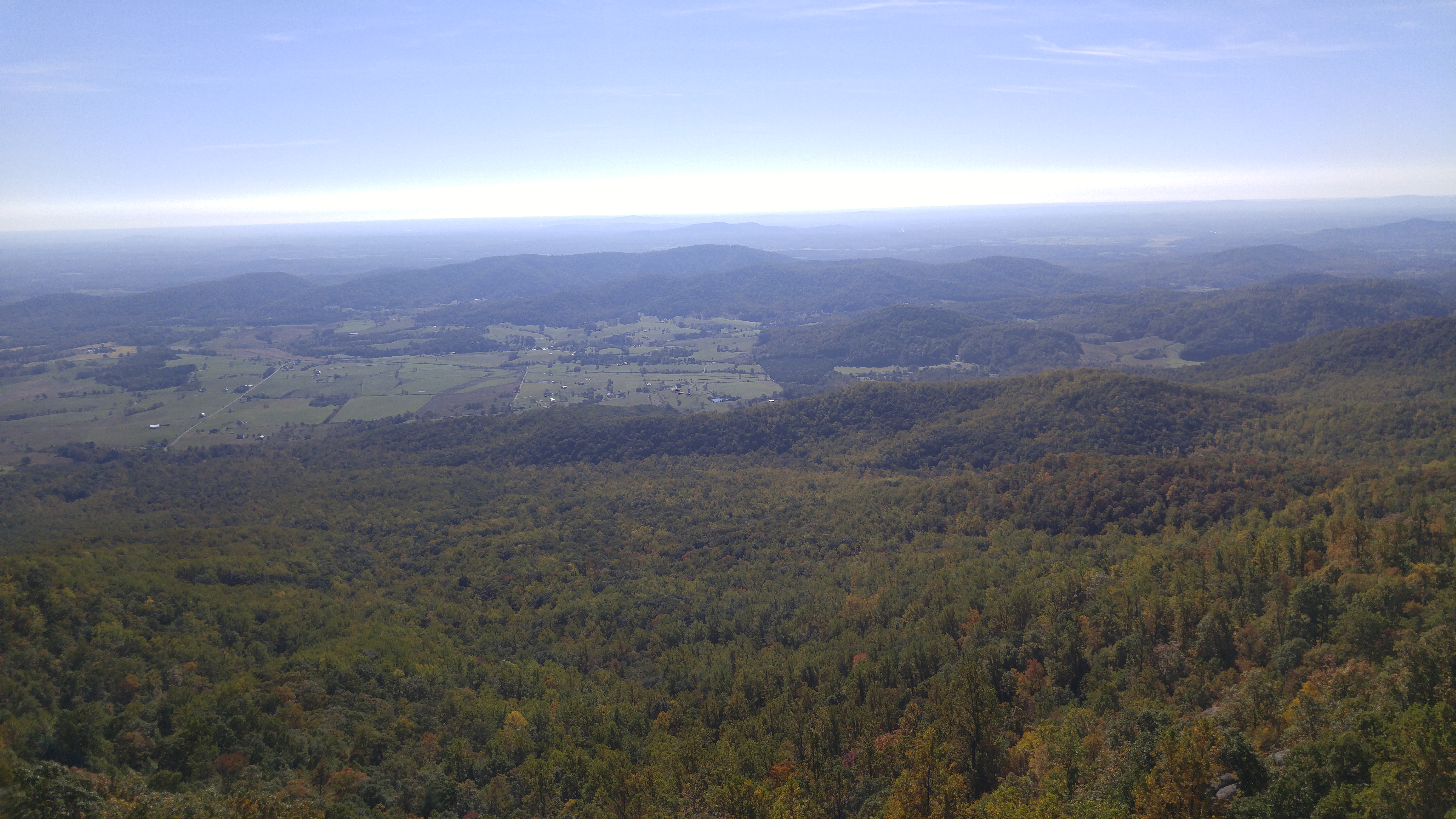 I love spending time outdoors, so I decided to make a trip down to Old Rag Mountain, located in the Shenandoah National Park. Personal tip from me to you, make sure you bring a pack that isn't heavy but will hold a few bottles of water and some light snacks or sandwiches. This excursion is on the longer side but well worth every step.
This hike doesn't seem difficult or challenging until you get about two miles up the mountain. That's where the fun begins! For the next mile and a half, you are climbing, sliding, and crawling around and across HUGE granite boulders. Should you think that you are going the wrong way, check on the rocks and trees for specific blue trail markings to keep you on your path. Some of them have numbers, you may like to keep track of the numbers. Should you have an emergency, the numbers will tell the park rangers exactly how to locate you.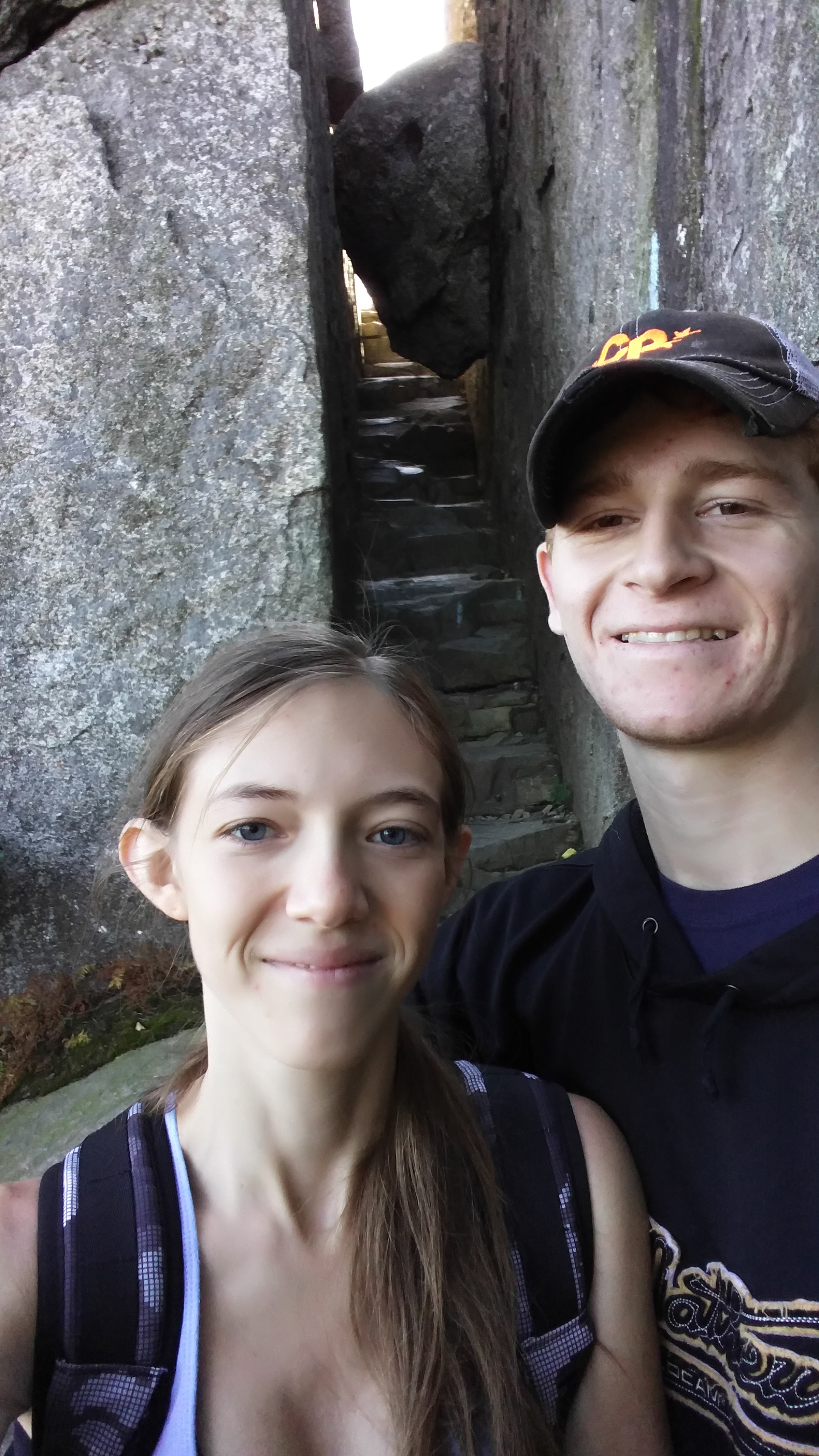 The next portion of the hike is called the rock scramble. While making your way up the scramble, there will be multiple points to relax with breathtaking views! Don't stay too long because you are almost to the top! Once you reach the end of the scramble, you have the option of climbing up to the very top of this magnificent mountain! This is a perfect place to stop and have a snack or lunch if you brought one. The amazing view is unmatched by any other, as Old Rag is one of the most beautiful mountains in the Shenandoah National Park.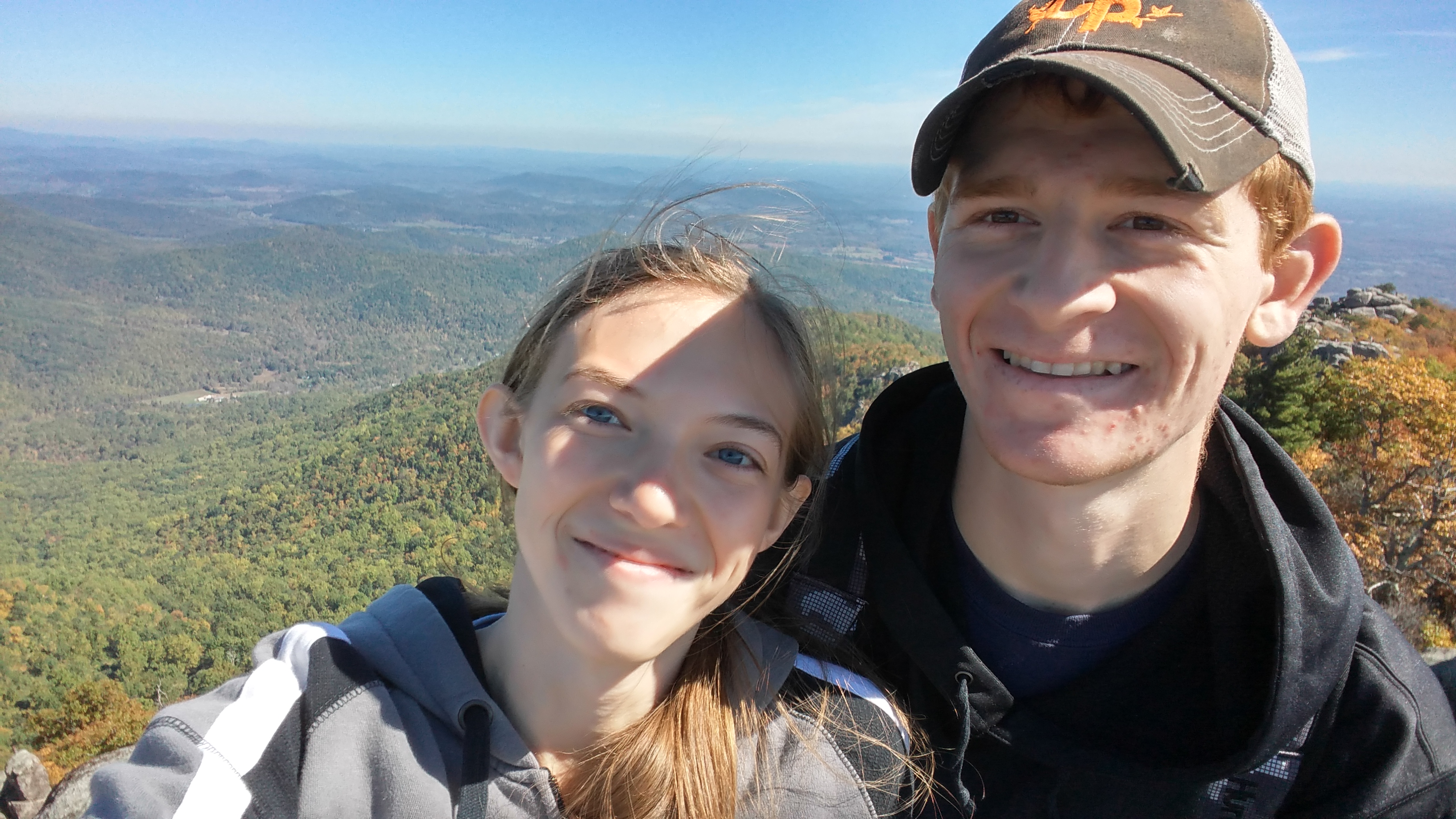 Now is when you have to make a decision about how to get back down the mountain. You have two options. Hikers can either go back the way you came, or continue down the Saddle Trail. Most hikers that visit Old Rag choose the Saddle Trail which then leads to the fire road. It makes for a pleasant cool down with the stream you'll hear moving along the rocks as you hike.
On busy days, trying to go back via the rock scramble can feel like trying to swim upstream, so give that consideration if you're hiking on a weekend. If you've chosen the Saddle Trail, there are two shelters. First is the Byrd's Nest, and the second is the Old Rag Shelter. There is an outdoor bathroom at the latter shelter. You can stay there for a night if you have reserved the space, otherwise it is a pleasant dry shelter in the event of unfavorable weather.
Once you have reached the Weakley Hollow Fire Road, you have a 3.4 mile walk back to the parking lot. It is there that some people choose to change into sneakers from their hiking boots; up to you. Make sure you have a camera because along this road, there is a ton of wildlife and a beautiful stream where you can see fish and frogs swimming along. Just remember, the quieter you are, the more you will see.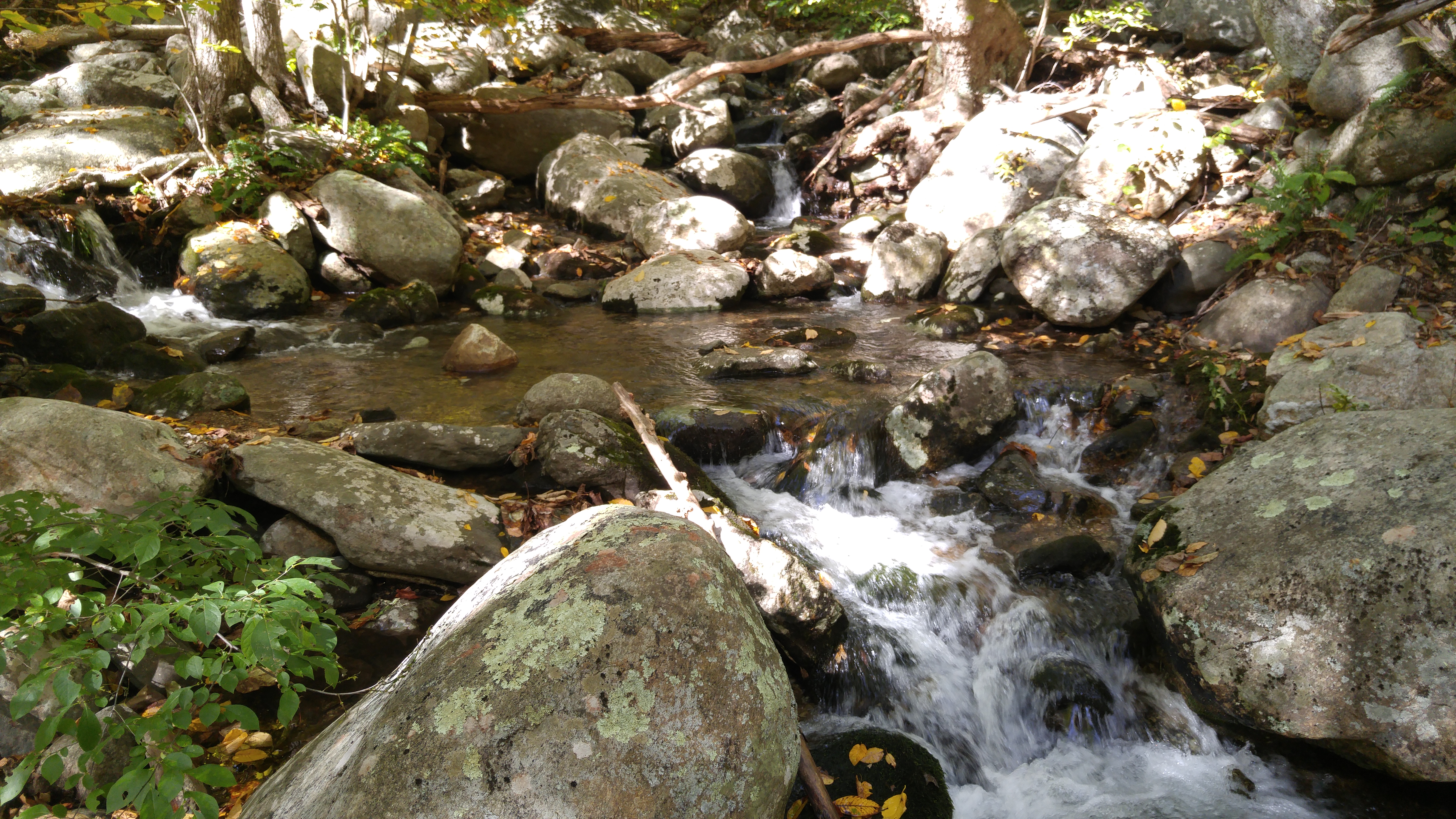 Here are some tips to make sure you have a successful adventure!
Bring plenty of water. There is always that group that didn't bring enough.

If you can, bring someone that has completed this hike before. They will know a few tricks to making the hike easier. Plus, they know where all the good views are!

Make sure to bring sunscreen and apply it before the hike. Some of you should bring it with you in case you need to apply more.

Bug spray should be brought along in the spring, summer, and early fall. After mid-September, you probably won't need it.

A good pair of hiking shoes or boots will go a long way to making your hike more comfortable. It is a lot of work climbing those rocks. You don't want to wear cheap footwear and risk an injury.

This hike will test your strength and endurance. There are times where you have to lift your own body weight or lower yourself into an opening. This is when having a friend or two with you is helpful.
I LOVE going to Old Rag Mountain and I hope to see you all there too!
Until next time!
-Kat