INGREDIENTS:
Deer meat – All fat trimmed off and cut into ¼" thick strips
4 Tbsp Soy sauce
4 Tbsp Worcestershire sauce
1 Tbsp Ketchup
½ tsp Salt
¼ tsp each of Garlic powder, Onion powder, and Pepper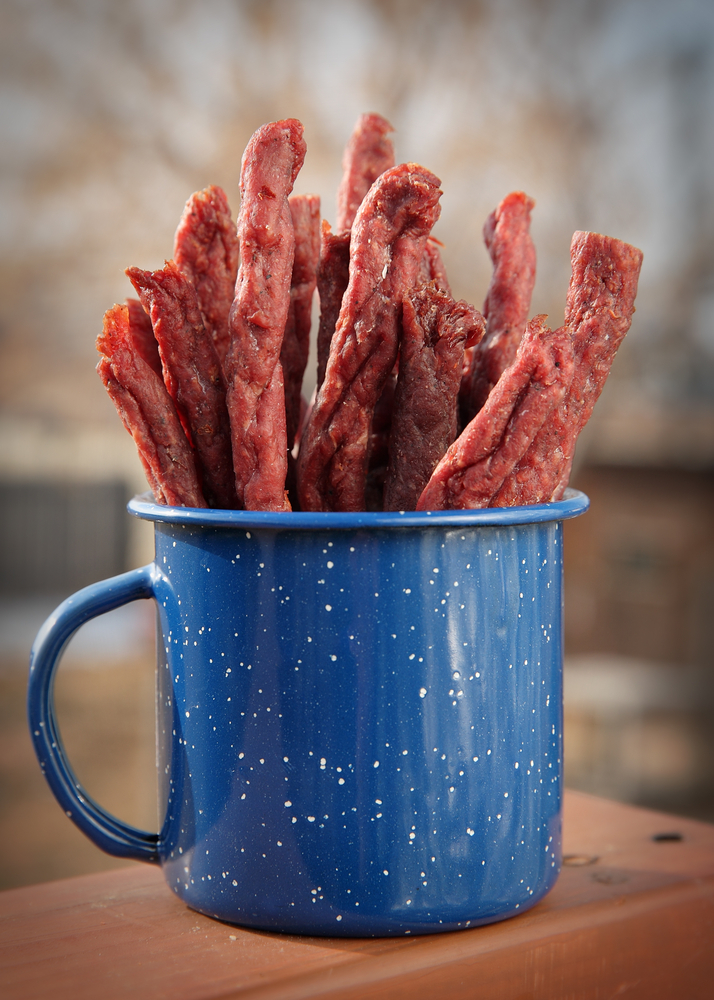 PROCEDURE:
Combine all ingredients except the meat slices, in a bag.
Add the meat slices to the bag until they are covered.
Marinate for 24 hours.
Dehydrate at 145 degrees (F) for 8-10 hours.
For additional deer jerky recipes, check out the links below!