I called this recipe Sweet & Spicy due to the honey and sugar complementing the red pepper and teriyaki sauce.
INGREDIENTS:
3 lbs Deer meat – All fat trimmed off and cut into ¼" thick strips
¾ cup Worcestershire sauce
½ cup Teriyaki sauce
¼ cup Soy sauce
½ cup Brown sugar
1/3 cup Clover honey
1 tsp Garlic powder
2 tsp Crushed red pepper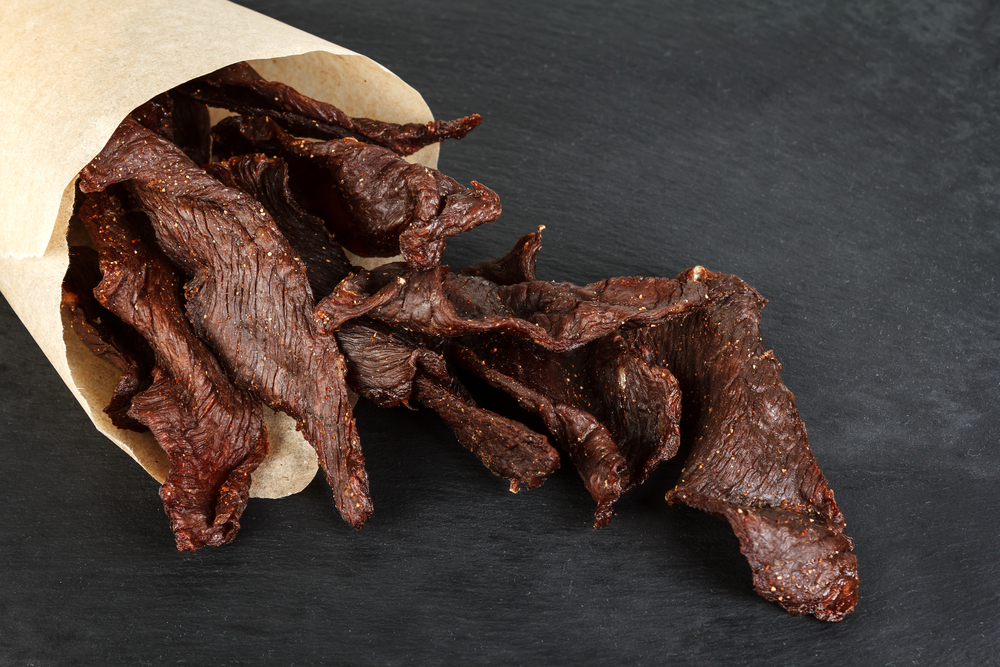 PROCEDURE:
Combine all ingredients in a saucepan and heat up until the brown sugar and honey are dissolved.
Put the mixture into bags and lay flat in the fridge for 24 hours.
Pat each piece with a paper towel before laying on the oven racks.
Set the oven to 160 degrees (F) and let bake for 5 to 7 hours.
For more deer jerky recipes, check out the links below!
Deer Jerky Recipes – Southern Charm
Deer Jerky Recipes – Black Pepper