I like to call this recipe Southern Charm due to the liquid smoke, Old Bay and Tabasco flavoring. It gives the meat a different flavor than just your average jerky.
INGREDIENTS:
2 lbs Deer meat – All fat trimmed off and cut into ¼" thick strips
½ cup Soy sauce
1 Tbsp Tabasco sauce
½ cup Worcestershire sauce
1 tsp Black pepper
2 tsp Onion powder
2 tsp Garlic salt
1 tsp Lemon pepper
1 tsp Liquid smoke
2 tsp Old Bay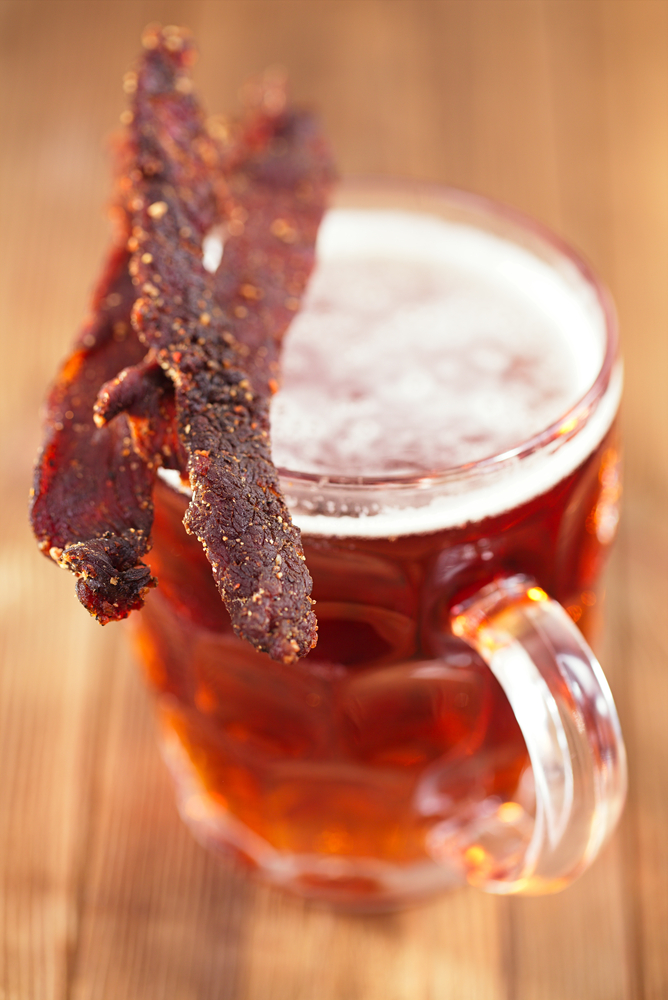 PROCEDURE:
Mix all of the ingredients and marinate for 2 to 4 hours.
Dehydrate at 160 degrees (F) for 6-8 hours.
For more deer jerky recipes check out the links below!
Deer Jerky Recipes Black Pepper