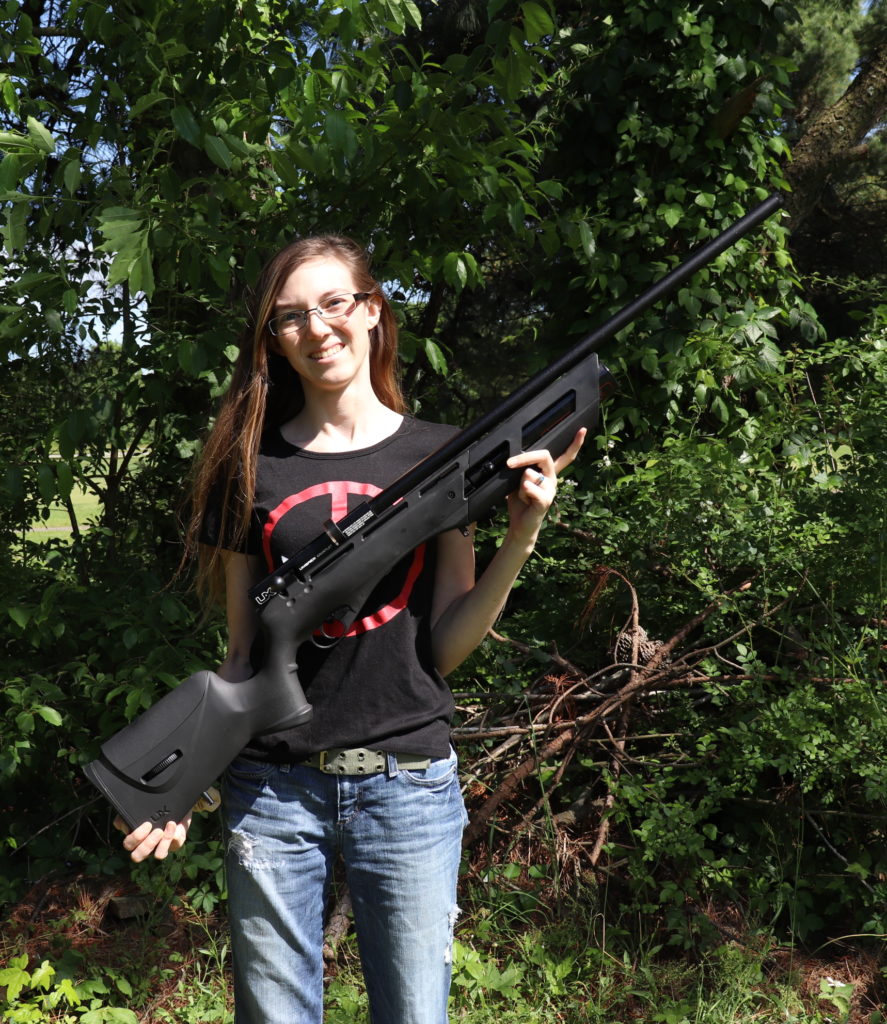 When it comes to hunting small game, sometimes a traditional rifle does more damage than you expect. Maybe you live somewhere surrounded by neighbors who wouldn't appreciate hearing .22s going off as you shoot rabbits out of your garden. Now there is a quieter solution! The Umarex USA Gauntlet air rifle! With the option to shoot 1 at a time or use a 10-round magazine, you can fill up that air tank using the Umarex USA PCP Hand Pump and shoot hundreds of pellets before needing to pump up again.
I never thought I would even like shooting an air rifle. I always felt that they were meant for kids until they were old enough to have their own grown-up rifle. Boy was I wrong! The Umarex Gauntlet is made for anyone to shoot. With a standard length of pull, I can comfortably shoulder and shoot this air rifle.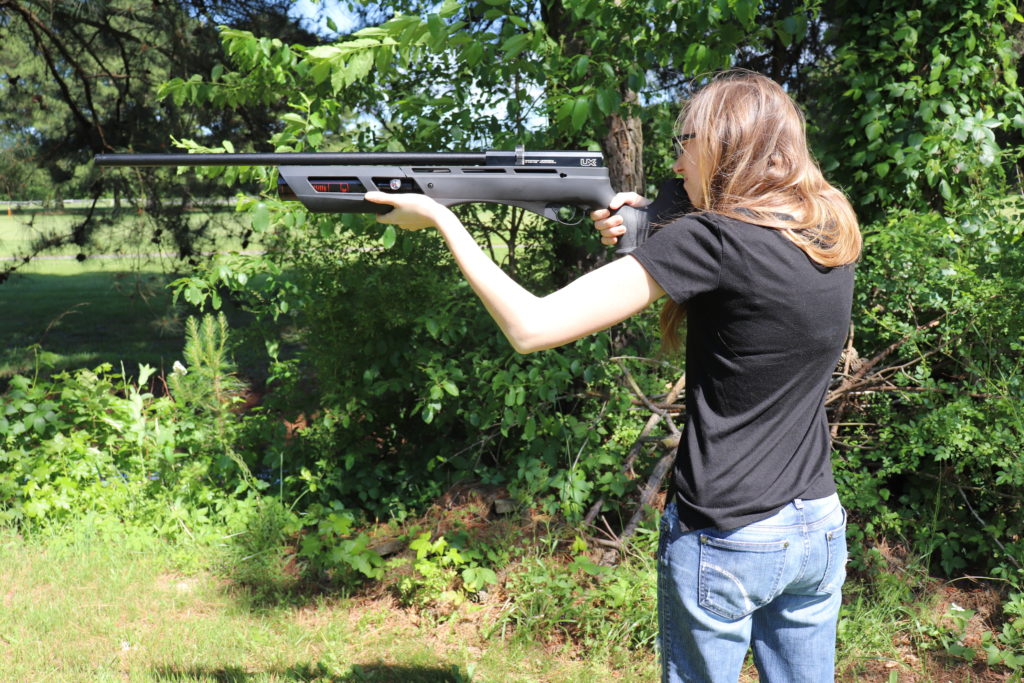 So what exactly can air rifles be used for? The answer is almost anything. Now, before you purchase and start hunting with an air rifle, you should check your state and county laws to see if there are any restrictions. Sometimes air rifles are restricted by caliber or by town and city limits. After you check for any restrictions, then you can start your search for the perfect air rifle.
Umarex USA offers a large selection of air rifles in all different calibers. I decided to test out the Gauntlet in .22. Why that particular caliber? .22 pellets are easy to find, are reliable, and it's a great caliber for almost any small game. Pre-installed is a pressurized air canister what needs to be filled to 3,000 psi. It can function with less, but can be dangerous if filled beyond 3,000 psi.
While you can use an air compressor to fill the tank, if you aren't careful you can over fill it. Umarex USA recommends using their PCP SuperFill hand pump. There are instructions in the box on how to assemble the hand pump, but follow this link to watch a video. It's really simple, but make sure you keep the pump lubricated to avoid any damage.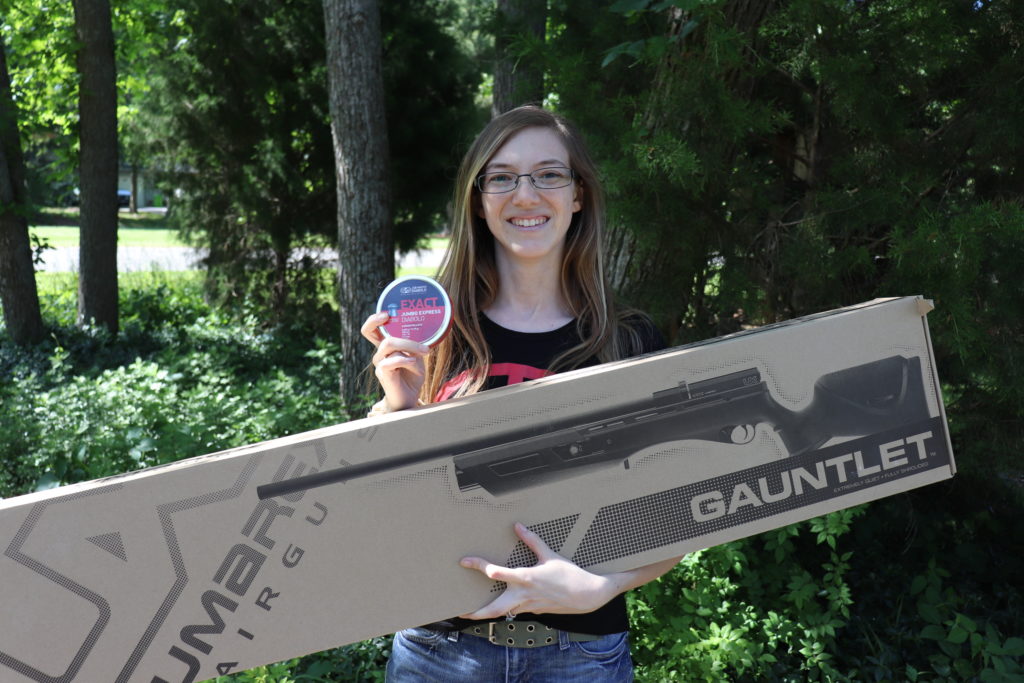 There are so many animals you can hunt with air rifles in certain states. We just recently moved to eastern Colorado and as we were driving around and getting used to the area, I saw prairie dogs everywhere. If you've never hunted prairie dogs before, it's an absolute blast! I honestly could spend an entire day laying out shooting prairie dogs with my friends. Unfortunately, I don't believe you can shoot them in the city limits. However, that doesn't stop me from shooting them on ranches and public hunting grounds.
While the Gauntlet doesn't quite have the reach of a .223 Remington or 6.5 Grendel, for some of those closer shots, it's a perfect choice for rabbits, squirrels, and other varmint. Retailing for $320.99, this is an affordable choice in the world of air rifles. As I stated previously, you can charge the air tank using an air compressor or by hand with the PCP handpump from Umarex. The handpump currently retails for $179.99, and is specifically designed to compress the maximum amount of air in each stroke. Personally, I recommend that if you are going to purchase an Umarex air rifle, you should also get the handpump and dry pack attachment. Follow the links above to check out the Umarex Gauntlet, the handpump, dry pack, and a video on assembling the handpump.
Until next time!
-Kat