Spitting and drumming, that gobble from an old tom that stops us in our tracks, close encounters, and of course, making memories that last a lifetime; these are the things that turkey hunters live for. Fanning in turkeys has provided the best turkey hunting experiences of my life! All any hunter needs to start fanning in turkeys is a little bit of patience, some turkeys, and the right gear.
1) The Vest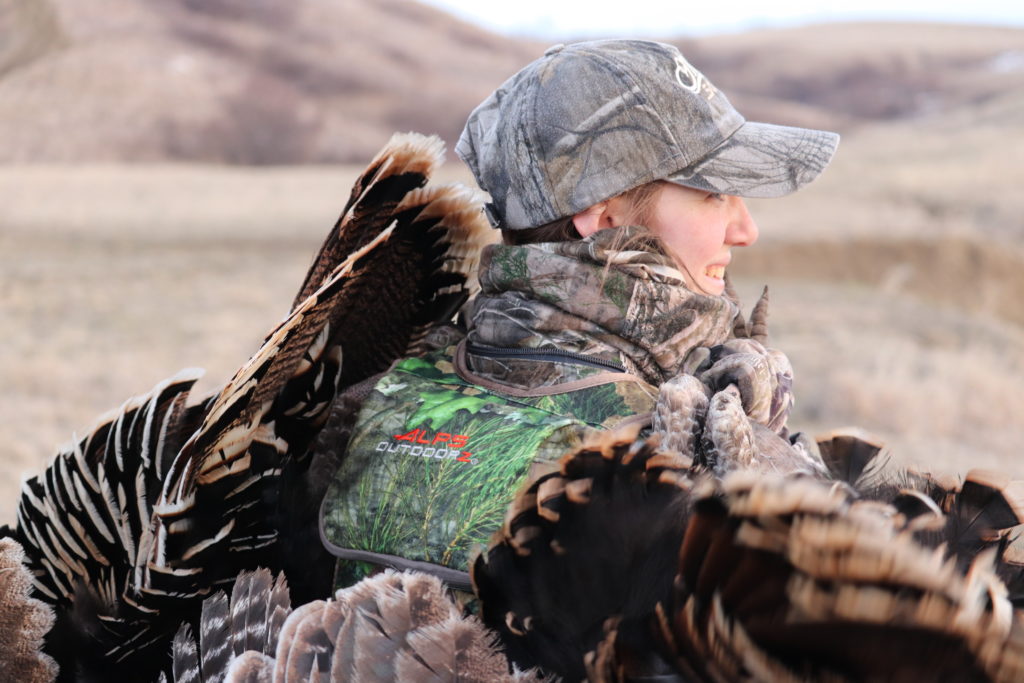 The ALPS Outdoorz Long Spur is the perfect vest for fanning in turkeys. Weighing in at just over 3 pounds, this lightweight vest features removable chest and lumbar pockets, a removable padded waist belt, a diaphragm call holder, and a removable shoulder harness with a game bag.  I had the opportunity to use this vest while out in South Dakota, and I loved how versatile it was. With no padded seat, this vest was incredibly streamline, making it perfect for fanning in turkeys. This vest has an MSRP of $99.99.
Binos are a must for fanning in turkeys, especially out in open terrain. ALPS Outdoorz also makes an awesome binocular holder, the Bino Harness X that has become apart of my regular turkey hunting set up. The Bino Harness X retails for about $49.99. To learn more about these products, check out alpsoutdoors.com
2) The Decoy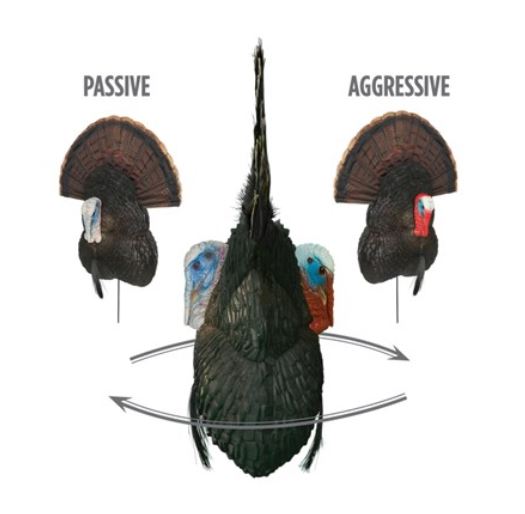 The GHG Jekyll & Hyde is a one of a kind and is 2-sided decoy that works great for fanning in turkeys. One side has an aggressive red head and the other is a passive white head. It comes with a cloth tail fan, but leaves a spot for hunters to use a real fan. Since it is double sided, hunters can be prepared for docile or aggressive toms. In my honest opinion, I would like to see the fan mounting system improved so the fan stays in place. The Jekyll & Hyde decoy retails for $99.99. For more information about the Jekyll & Hyde decoy, check out averyoutdoors.com
3) The Call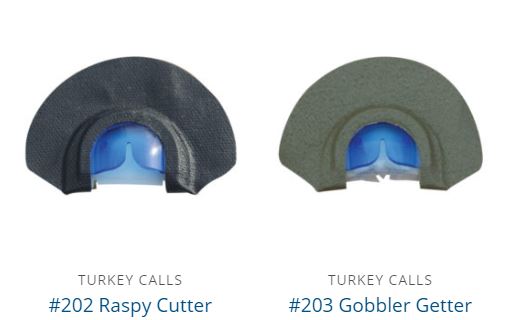 Everyone has their preference when it comes to calls. However, you need something you can operate one-handed or hands-free. Rocky Mountain Game Calls makes some amazing diaphragm calls. Using a special plastic dome to help place the call on the roof of your mouth, they use less air than traditional diaphragm calls. These calls can be used hands-free with enough practice. If you're new to using a diagram call, they also make an outstanding box call and slate call. With a little practice you can master any one of these before hitting the field. Check out the full line of Rocky Mountain Game Calls at www.buglingbull.com
4) The Shotgun Shell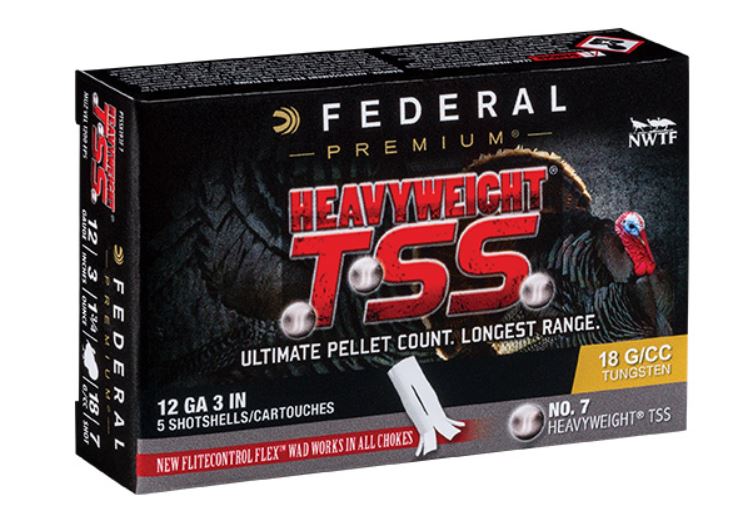 I've used the same type of turkey shotgun shell for years. However, I tried something new and I'm impressed. Federal Premium Heavyweight TSS shotgun shells have a bit of sticker shock when you see it on the shelf, but just let me tell you what kind of deadly power these shells have. 63 yards is a LONG shot for a 12 gauge shotgun, but a .410 caliber shotgun?! Seems impossible. Not with this Federal Premium Heavyweight TSS! I can't wait to see what my 12 gauge shotgun can do with it. Ranging in price from $26.99 to $44.99 per 5 shells. www.federalpremium.com
5) The Shotgun
Some people would debate that this is the most important piece of gear when it comes to hunting. The gun you carry has to be reliable. Having your gun malfunction in the field is one of the worst things that can happen to a hunter. I couldn't decide which gun I liked better so I'm going to include both! First up is the Pointer Phenoma semi-automatic 20 gauge. This little gun is super lightweight and easy to carry even without a sling. Not that you notice recoil when you are hunting, but it barely kicked at all even with a stiff recoil pad.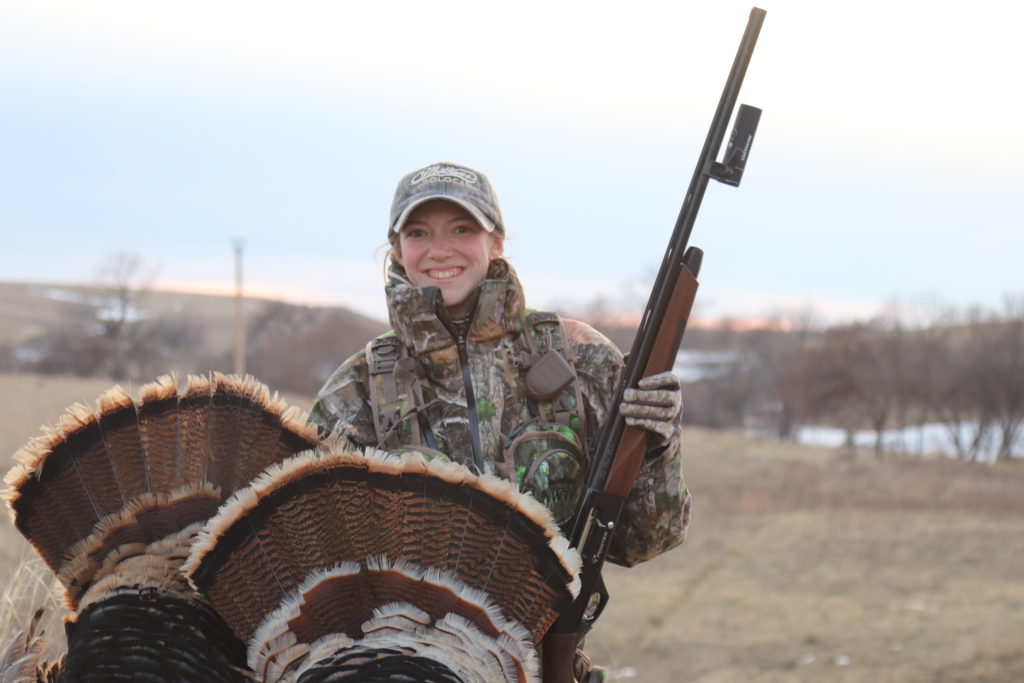 The second gun is one that my readers have seen before, the Remington V3. This is my go to shotgun for anything shooting related. Geese, ducks, clays, dove, turkeys, you name it and I've tried it with the V3. While the V3 only comes in a 12 gauge, the Pointer Phenoma comes in 12 and 20 gauges. Either shotgun is great for any hunter, whether it's your 1st turkey or your 100th! The Phenoma retails for $448.44 and the Remington V3 retails for $995.00
Now that you know what gear you need, it's time to get set up and hit the woods to fan in a turkey for yourself! Have fun and hunt on!
Until next time!
-Kat & Wes