Just imagine you are out hunting and you've just shot a trophy deer, you are trying to blood trail it but your flashlight just isn't bright enough or your batteries start to die out in the field. You risk losing that animal. Don't let that happen to you! Dorcy Direct has some great rechargeable flashlights, and headlamps, with multiple features, to suit all of your needs!
First up, is the Dorcy Hi-Definition USB Rechargeable Flashlight (item 41-4805). Don't let the size of this little light fool you! Built from aircraft grade aluminum with a type II anodized finish for protection. This little flashlight can focus in and out, from a spotlight to a flood beam. It has a powerful, rechargeable, battery. Plus the light has three modes: The first mode is the brightest, it puts out a 140 lumen beam that will last for 2 hours. The second mode is less bright, only putting out 60 lumens, but it will still last over 4 hours. The Dorcy Hi-Definition USB Rechargeable Flashlight also has a 140 lumen strobe feature!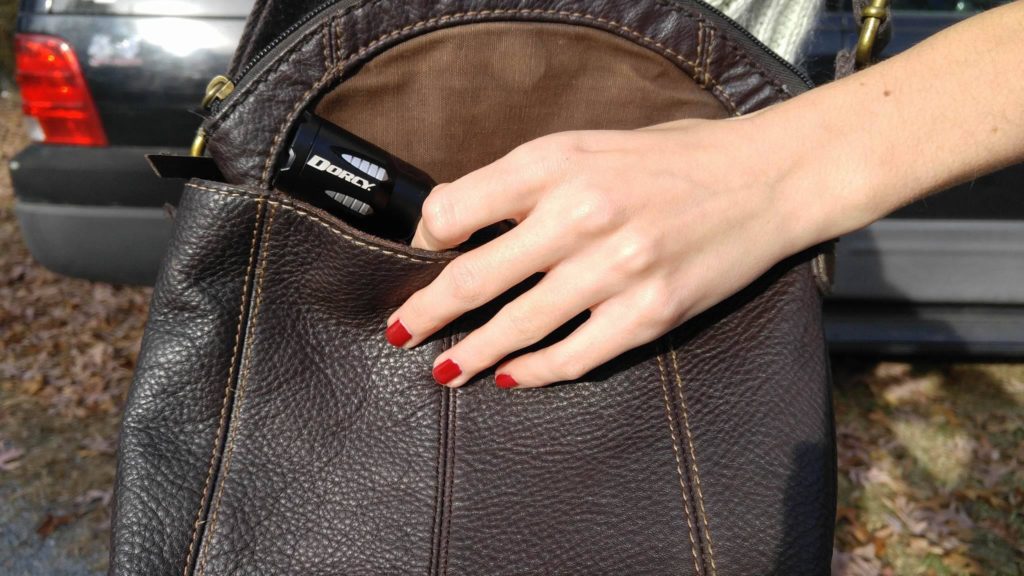 It uses a standard micro-USB charging cord which means it can be charged in your truck while you are on the go. You can even plug it into a computer or wall charger. Don't know how much battery is left? Look at the tail cap, it turns green when the light is on and if it is fading, then it's time to charge. Each flashlight comes with a wrist strap and a charging cord to get you started.
Second is the Dorcy Hi-Definition USB Rechargeable Powerbank Flashlight (item 41-4800). This flashlight has 5 modes! First is high mode, it puts out an impressive 520 lumens for 3 hours. Medium mode puts out 250 lumens for about 4 hours and the light beam will travel 125 yards. Low mode gives out 60 lumens, but on a full charge, the battery will last 18 hours. The two additional modes are a 520 lumen strobe, which can be accessed by holding the power button. The fifth mode will flash out an SOS signal.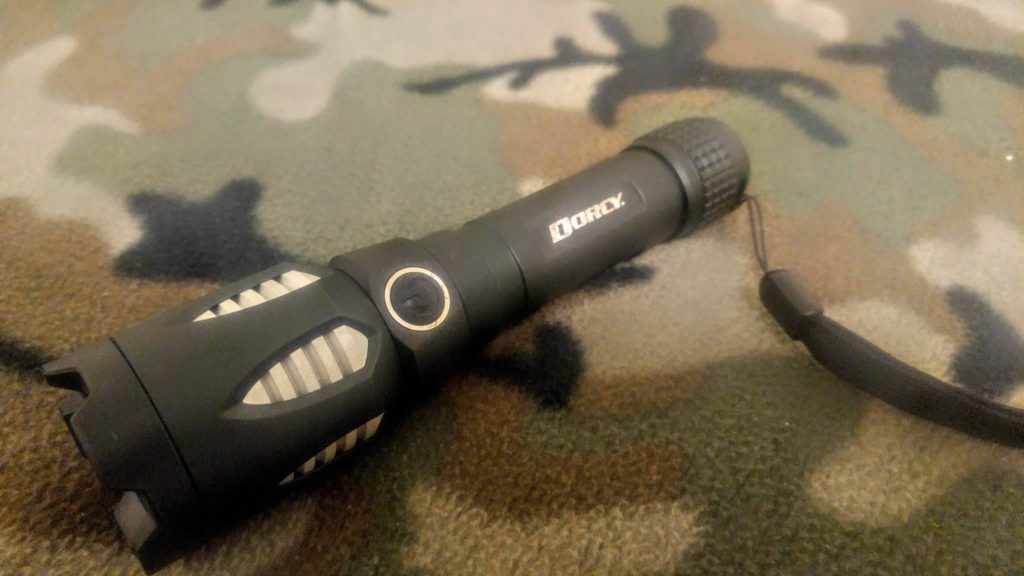 This rechargeable flashlight has a replaceable battery, so should you ever reach the end of its life, you can replace it and keep going. In addition, it charges using a standard micro-USB AND can charge your phone in an emergency situation! This flashlight can do it all.
This is one tough light! Built from aircraft grade aluminum with a type III hard-anodized finish, it can withstand a drop from about 2 meters and will work even out in the rain and cold. That's right! This handy light can be used as a tactical light. The Dorcy Hi-Definition USB Rechargeable Powerbank Flashlight is, by far, the best flashlight I have ever used!
For more information, check Dorcy Direct out on the web by clicking here. Be sure to follow them on Facebook, Instagram, and Twitter.
Until next time!
-Kat and Wes