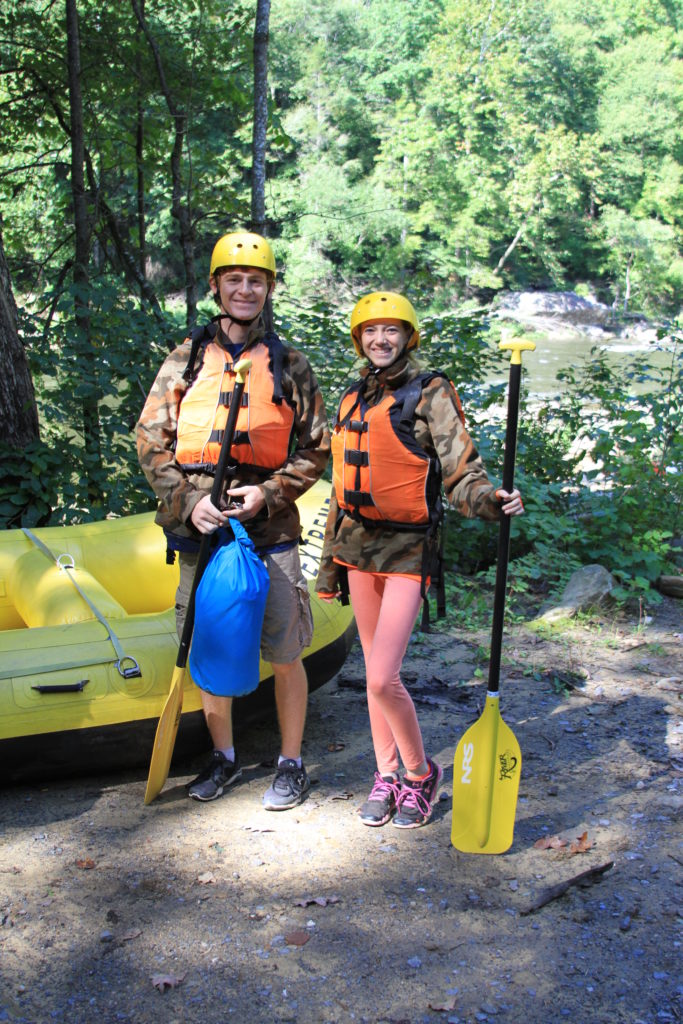 The power and beauty I witnessed and experienced firsthand while rafting down the Gauley River produced a memory that I will cherish forever! During my two-day expedition, I made new friends, observed some of West Virginia's gorgeous scenery, and had way more thrills than "chills". I had such an awesome West Virginia rafting trip with River Expeditions – where they specialize in fun!
On day one, we tackled the Lower Gauley, wasting no time getting into the adrenaline filled rapids. As our team carried the raft into the cold, yet satisfying water, my excitement grew. Our first encounter was Koontz Flume, a class III rapid. "Forward, forward!" our rafting guide Devon told us, each stroke carrying us closer to the rapid. Our boat crashing into the water below created a wave that soared over the bow of the raft and onto the young couple in the raft with us! We all laughed, the adrenaline filled laugh every adventure seeker loves!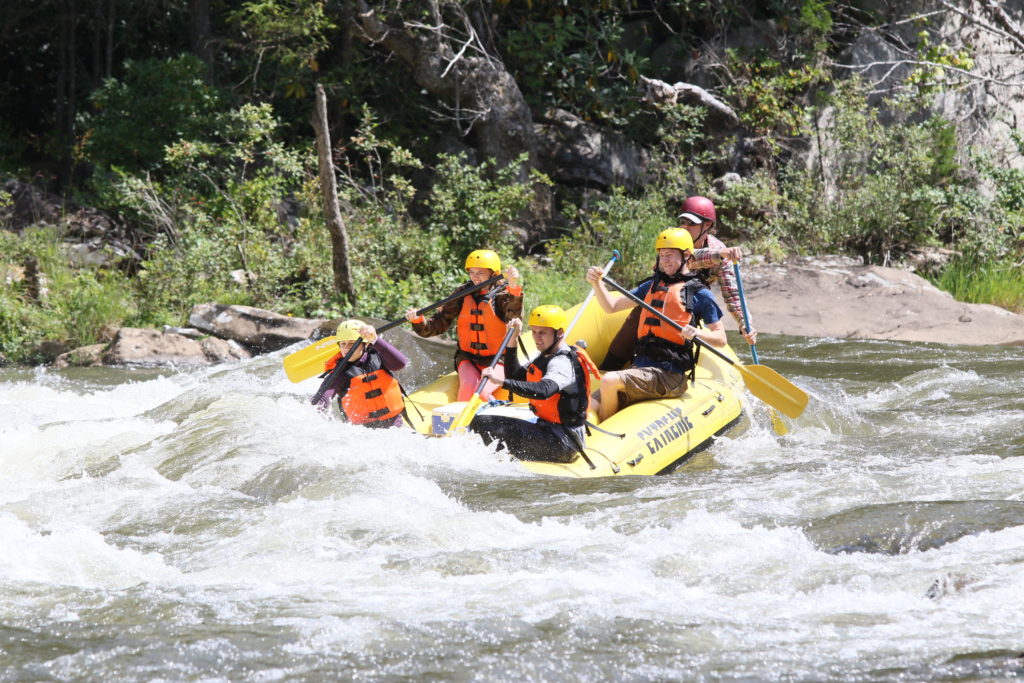 After making it through two beautiful rapids, we came up on MASH. Which stood for Mega Awesome Super Hydraulic, this incredible class five rapid had our fourteen-foot raft standing up on end. All of us scrambled skyward as we tried to keep the raft from flipping. The raft slammed down onto the water. We all cheered, miraculously, nobody ended up in the water!
As we made our way to the final rapid of the day, I was beginning to get the feeling our rafting team had grown close. We worked together to keep ourselves afloat, we had laughs and made memories as we all took on the Lower Gauley. The cheerful feeling of new friendship washed over me. As I smiled thinking about the awesome day I've had, the next, and final rapid of the day came into sight.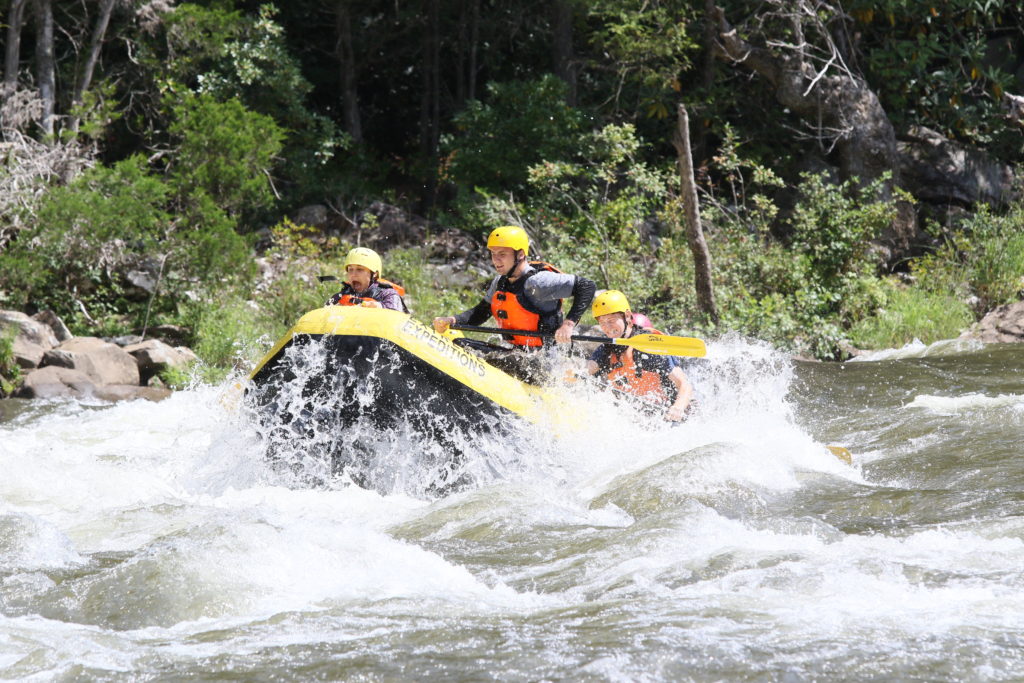 The final rapid on the Lower Gauley was aptly named Pure Screaming Hell. We were told by our guide Devin that fishermen would lay flat in their boats, and scream as they hit the rapid. We were immediately swept into the current, as we paddled forward, the water crashed over the boat, soaking all of us! We laughed and cheered as we made it through, my adrenaline was through the roof!
As we came to the end of the day and unloaded the boats from the water, we were met at the shore line with cold beverages. On the bus ride back, the different rafting teams shared their stories from the day. Upon our return to the resort, we were provided a steak dinner and a highlight video from our day. I was truly blissful, my first day on the river had been wonderful! I was eager to tackle the Upper Gauley.
Make sure to check out River Expeditions on the web, Facebook, Instagram, Twitter, and YouTube!
See Day Two here!