If you're like me, you love seeing what this amazing country of ours has to offer! However, not everyone can afford to fly all over the country. After a recent turkey hunt in South Dakota, we decided to take a day to drive all over the most beautiful state we've ever been to, and it wasn't expensive at all. So here's a great way to enjoy South Dakota that won't break the bank!
1) Rapid City
This is the main city in the western part of the state. You can usually find great hotel prices during the off-season. When we drove through, there was a price war going on where room rates were as low as $39.99 a night! There is also a lot of see and plenty of shopping. Due to the low prices and the dining and shopping amenities, this makes Rapid City the perfect place to stay while touring the rest of the area.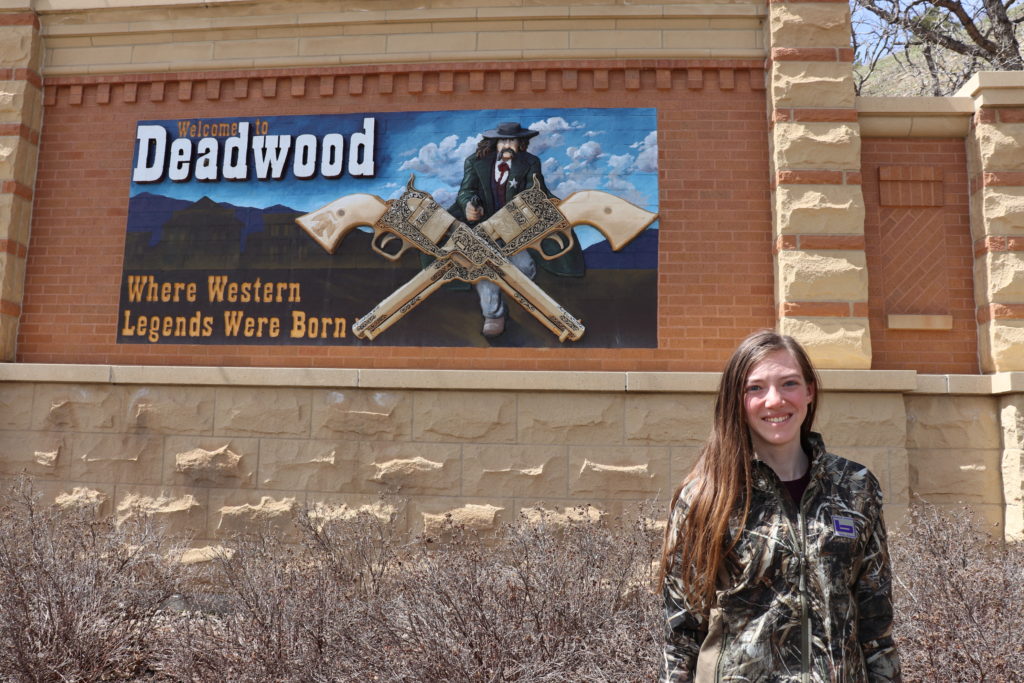 2) Deadwood
They weren't kidding when they say Deadwood is "Where western legends were born"! This town is FULL of history. We took a walk through Downtown Deadwood where we saw the saloon "Wild Bill" Hickok was shot and killed in. There are so many museums to visit and learn more about the area. We chose to visit the Days of '76 museum. Here, we learned all about the town of Deadwood and the history of the Buffalo Bill Wild West Show and the Days of '76 parade. The whole downstairs level of the building is an exhibit about the evolution of horse drawn wagons and the purposes of each. We even climbed into a full-size reproduction stagecoach! At only $8.00 per person, this made a fun and educational addition to our trip.
3) Black Hills National Forest
From Deadwood we drove south, straight through the Black Hills National Forest. It's a gorgeous drive, full of wildlife. On our drive, we spotted several yellow-bellied marmots, a totally new animal to us! This beautiful drive through the forest is the most scenic route to the next location, which is a  MUST see in South Dakota.
4) Mount Rushmore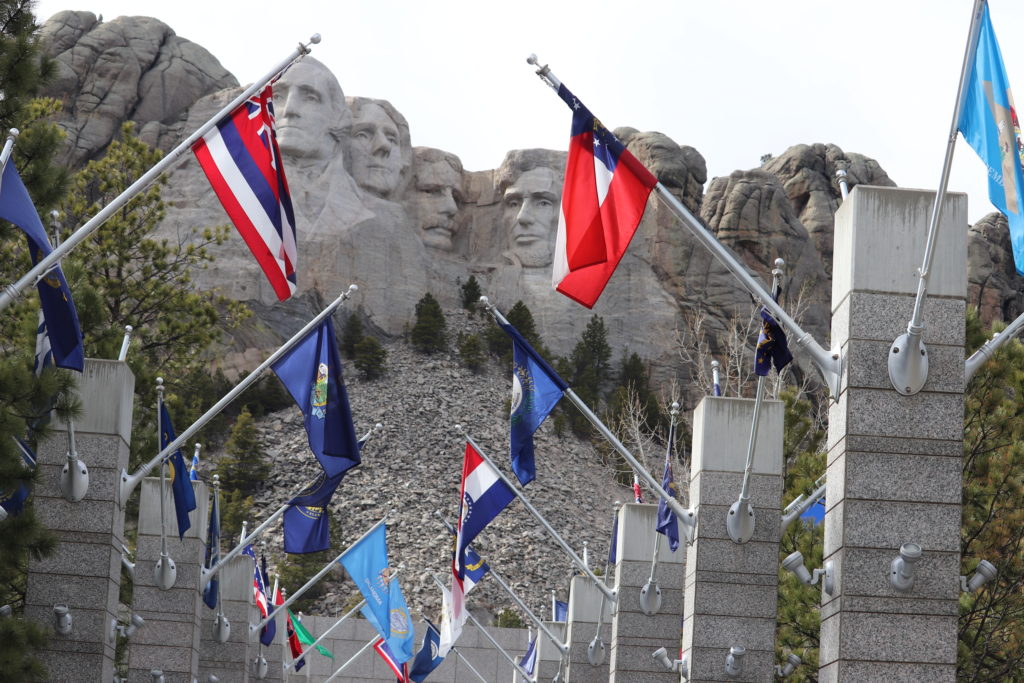 One of America's most well known monuments is Mount Rushmore. This amazing carving in the mountain is breath taking. Pictures just do not do it justice. It only costs $10 per vehicle to get in and the pass is good for 1 year. This was the best part of our driving tour when we planned our route. We saw mountain goats and mule deer feeding right next to the parking lot. On the way out from the exit gate, a beautiful profile of George Washington can be seen on the mountain. Not to mention, you can take the trail to get a closer look at the monument, and if conditions are right, the Badlands can be seen from the trail!
5) The town of Custer and Custer State Park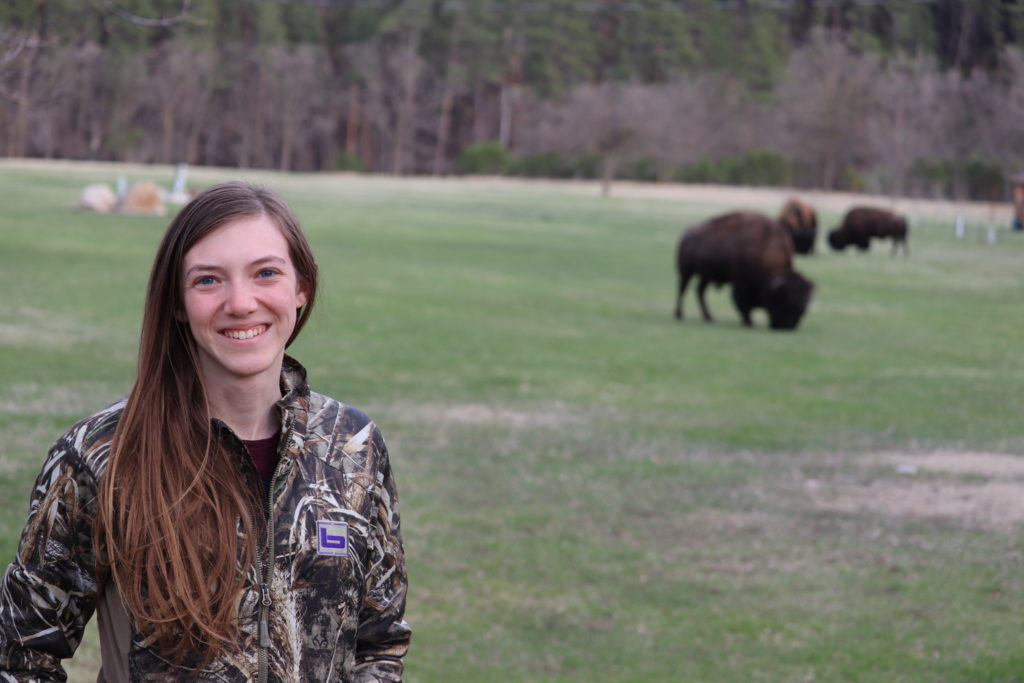 Custer is a charming little town, named after General George Custer, this town has a rich gold mining history. After passing through the town, we entered Custer State Park where you can see all manner of wildlife. We saw tons of Mule deer, whitetail deer, bison, and wild turkeys! The expansive trail system provides great access for hiking and watching the wildlife. There is even a spot to put in a kayak and float around for a bit.
6) The Badlands National Park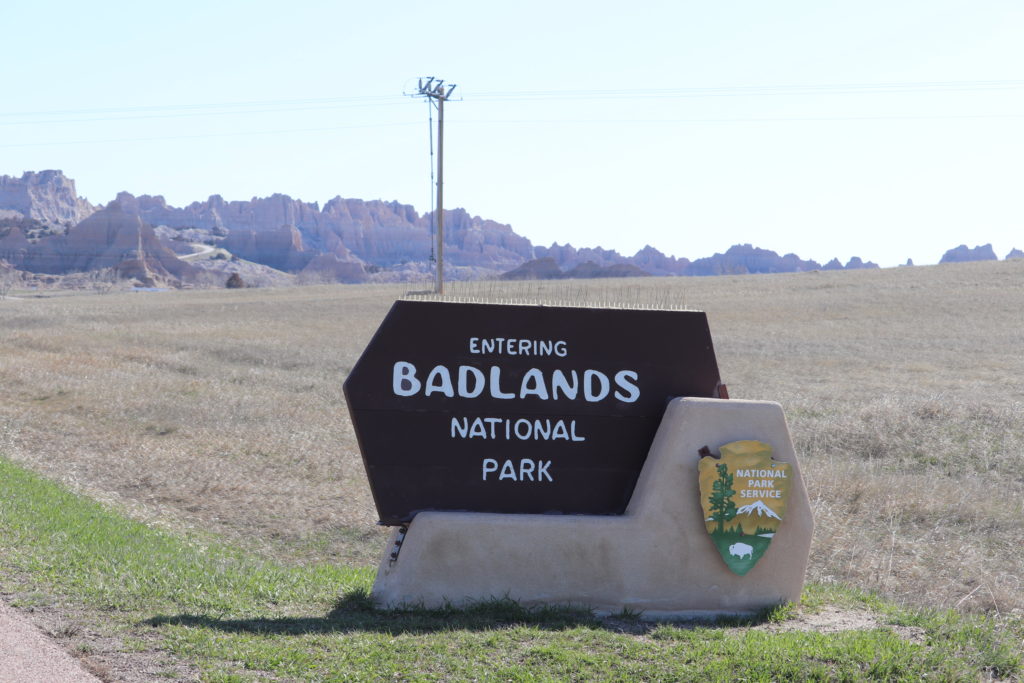 The Badlands are an important part of South Dakota's history. The pioneers had to fight their way through the infamous clay that the natives used to make their pottery and dishes. The passes are still visible and most of them have now been paved for modern vehicles to travel on. It's worth the $20 to stop in the Visitor's Center to learn about how the Badlands were formed, what kinds of creatures lived there, and how those animals evolved over time. Of course, there are some wonderful hiking trails and photo ops throughout the park!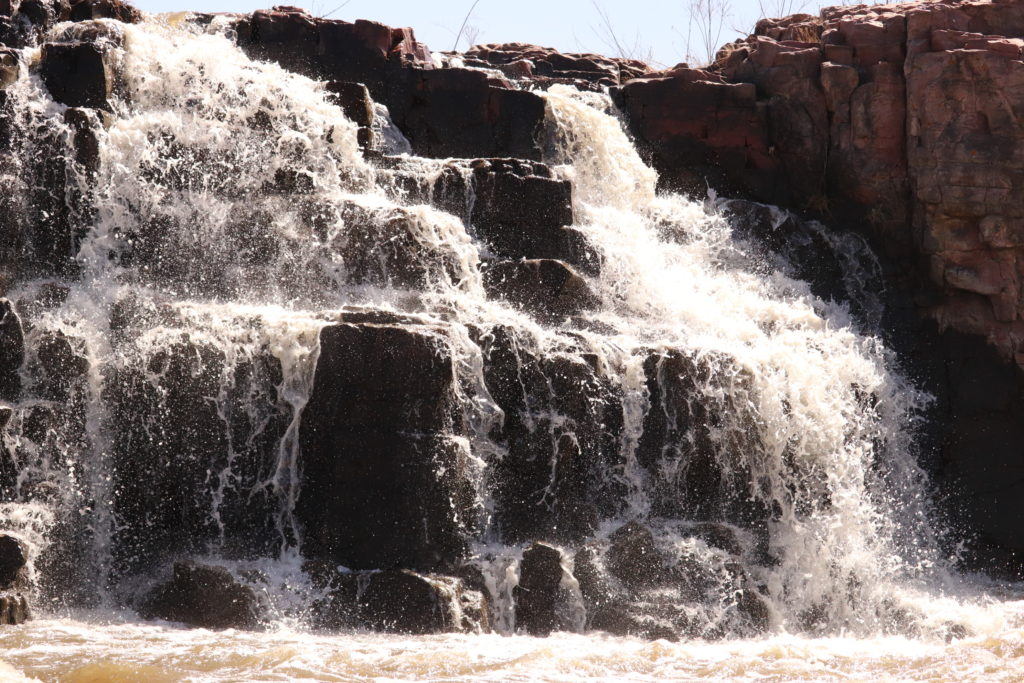 The Sioux Falls were formed during the Ice Age and are certainly an important part of South Dakota's geographical history. The water rushes over the falls so fast that it hits the quartzite and creates a pile of foam that flies into the air if the breeze hits it just right. The falls are free for all to enjoy. Grab lunch at the Falls Overlook Cafe while watching the water race across this ancient marvel.
South Dakota is an amazing state with so much history and culture! There is always something going on so take the extra time to see if there will be any sort of celebrations, parades, or events going on that you may want to add to your itinerary. Here's an important tip for anyone making a similar drive, bring a vehicle with 4-wheel drive. Some of the state highways and roads are actually dirt and mud, so when it rains you'll want that 4-wheel option to get you through. As for me, this isn't the last time I'll be in South Dakota. I'm already planning my next trip!
Until next time SoDak!
-Kat Haas & Wes Malik