Kayaks, fishing for bass, and hanging out with dear friends. What a recipe for a wonderful weekend and that is what this weekend was made of. That's right! The Mason-Dixon Outdoor Writer's Association has gathered again for our first ever Blog Blast! The Blog Blast was a member recruitment event. Not only did the members get a chance to gather and share their stories from the last time they met, but potential members had the opportunity to meet up with us and see what we do every year.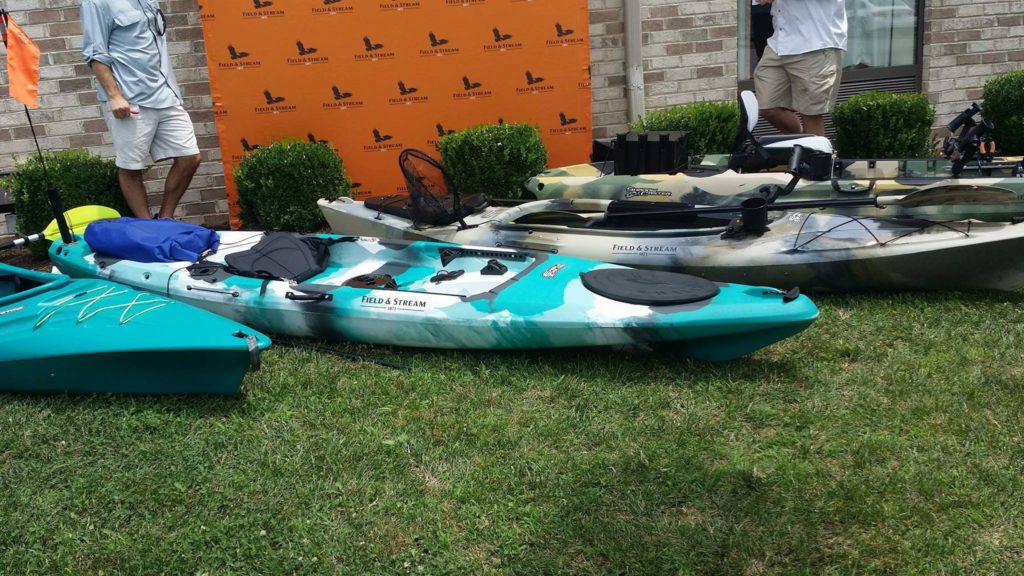 Friday morning started off with a presentation from Field & Stream. Josh and Ben were kind enough to come out and show us the newest and greatest products that they have been introducing. This included a couple of new fishing tackle bags that allow you to carry everything you need without having to hold it in your hands. The Pro Molle 360 and Pro Molle 370 are all new for this year. Have you ever seen a pair of fishing waders that fold down to the size of a rain coat and just as warm as your traditional fly fishing waders? Now you have! Field and Stream has created a pair of waders that fold down to the size of a travel pillow.
Do you need new fishing line? F&S has you covered there too! They have not reinvented the wheel, but they have a new monofilament and braided line that is made in the same way that the big brand names make theirs but at a fraction of the cost. Keep an eye out online for that new braided line on social media because I'm going to be putting it through the wringer!
Kayaks are becoming more and more popular. People that cannot afford all the expenses of owning a boat can now own a really nice kayak for under $1,000.00! I got a chance to test out the new Eagle Talon and a new Shadow Caster. The Eagle Talon can be used for just floating around or fishing. It is very stable but I'm not sure I would stand up on it. The Shadow Caster on the other hand, is incredibly stable and is very easy to stand up on. It even has a strap that you can pull yourself up with. The seat can be set low for speedy paddling, higher for slower paddling, and folded up out of the way to turn it into a paddleboard!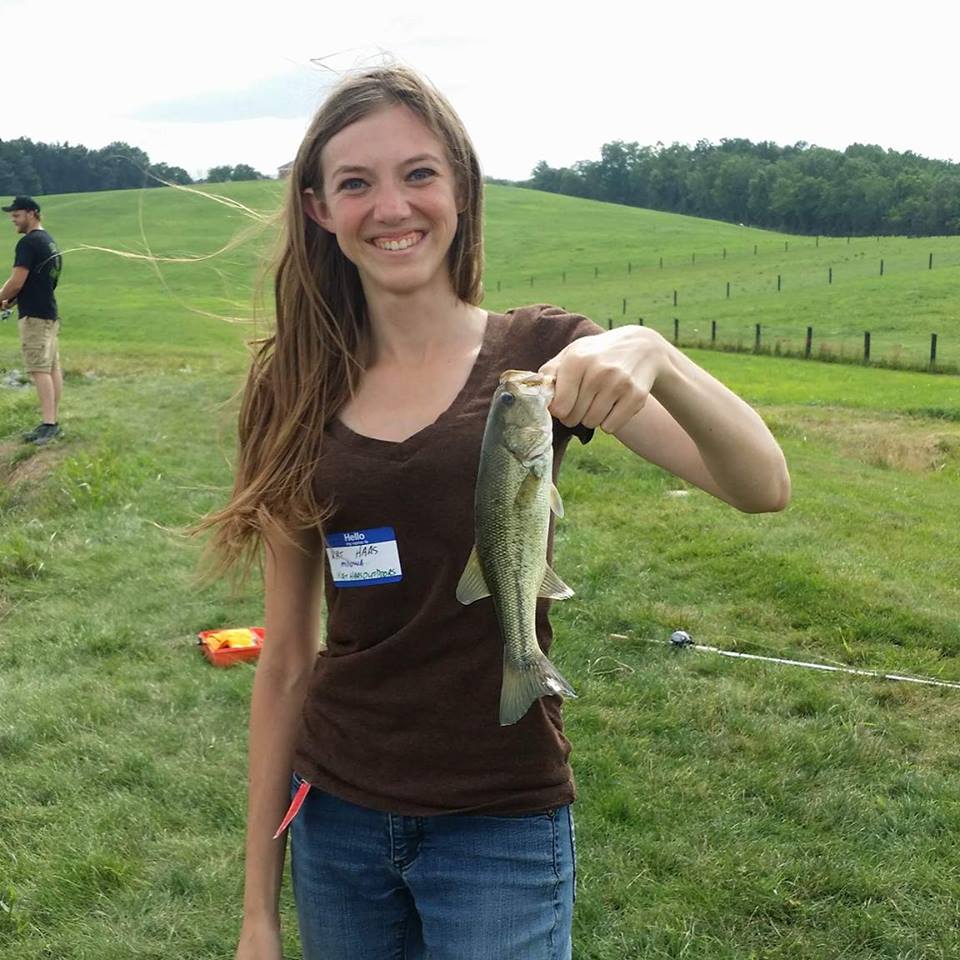 Along with all the new products we got to see AND test, we got the chance to go bass fishing with Load Up N Limit Out. This group of 8 guys from Maryland started up their own YouTube channel about hunting and fishing. They invited M-DOWA out to a private fishing pond in the middle of nowhere. Aren't those the best places?! This little hole only gets fished 5 or 6 times a year and is great of newbies to catch their first largemouth bass. We got a chance to have dinner with these guys as well. They are pretty fun to hang out with. Check them out here!
We have more activities planned for tomorrow so I don't want to tell you everything yet, however, I want to give a big THANK YOU and a shout out to all of our event sponsors and guests!
Thank you to Load Up N Limit Out, Hamilton Nissan, Field & Stream, and Visit Hagerstown!
Until next time and may the odds be ever in your favor!
-Kat Haas
P.S.
I'm going to put a link down here. Guess who finally didn't stutter over herself in an interview!?! Check it out!
http://www.localdvm.com/news/maryland/mason-dixon-outdoor-writing-association-outdoors-activities-for-outdoor-blog-blast/765780480