"Mommy, Daddy, I can't wait to tell you how much fun I had at Schrader's today!" Listening to a child blissfully recall their fun and adventurous day at summer camp is something every parent dreams of. Schrader's Outdoors offers wonderful summer day camps.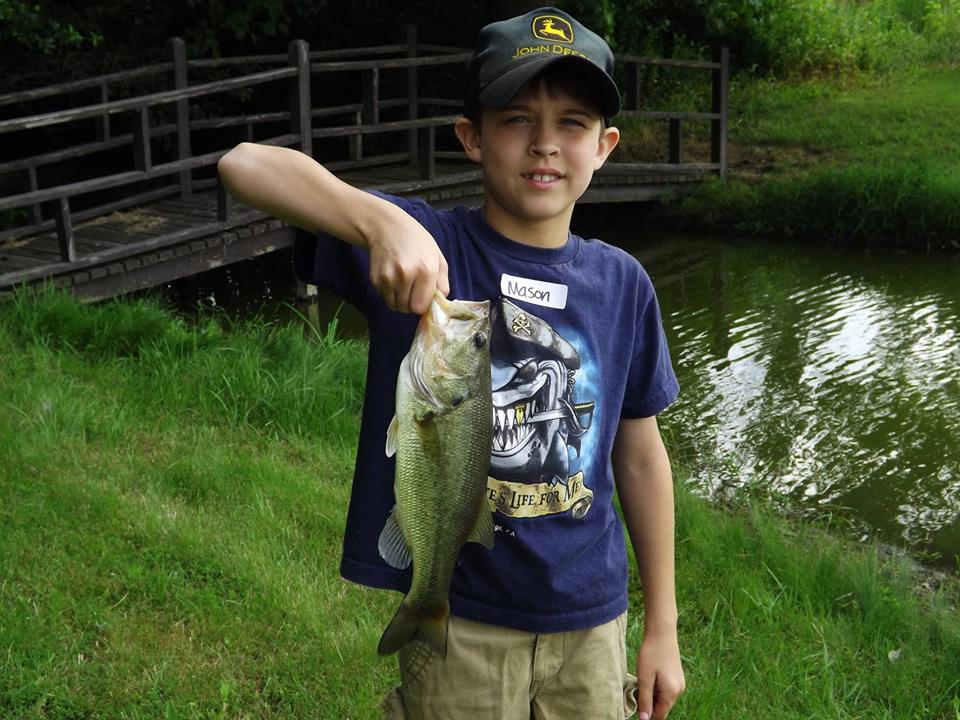 With Schrader's Outdoors Ultimate Outdoorsman Summer Youth Camp, kids from the ages of 9 to 16, can spend a day learning how to shoot a gun, busting clays, traveling through the 3D archery course, and catch their first fish! If your son or daughter has always been interested in the outdoors, but there isn't any one to teach them, sign them up!
Parents, don't you want your kids to find something they are passionate about? I guarantee that if you sign them up for a day at Schrader's Outdoors, they will fall in love with the outdoors. What parent doesn't love hearing about the things your child learns about?!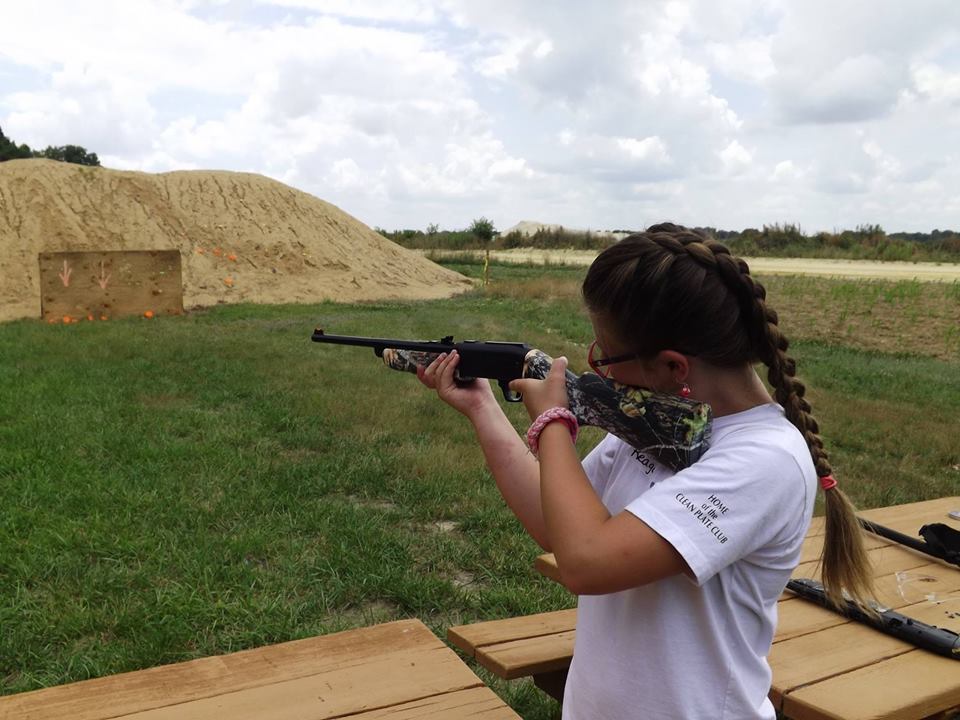 The Ultimate Outdoorsman Summer Youth Camp is open to girls and boys and will introduce them to the outdoors using hands-on experiences. The certified instructors focus on safety and education so your child is a respectful outdoorsman. Campers learn how to shoot using shotguns, .22 rifles, air rifles, and youth archery bows. They even learn about how to tie knots, different types of tackle, bait, and fishing safety before taking their newly acquired skills to our stocked bass ponds.
Schrader's Outdoors also has live retriever dog demonstrations, will teach them about waterfowl blinds, decoy placement, tree stand safety and ground blinds. Have no doubt about it, your children will come away from Schrader's Outdoors with the foundation to be a part of the next generation of outdoorsman!
Schrader's Outdoors goal is to introduce young people to outdoor sp
orts in a safe environment. They will learn about multiple different sports that they can enjoy them for years to come! The different shooting sports that we introduce are also Olympic sports, as well as some high schools and colleges with serious scholarship opportunities!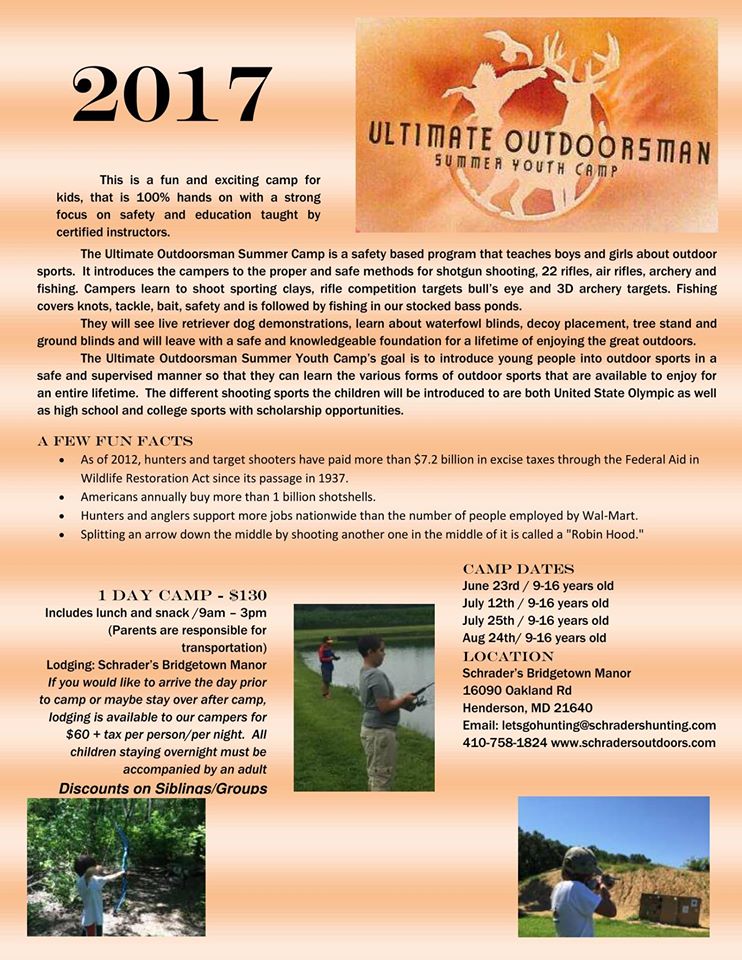 Be sure to check out Schrader's Outdoors Ultimate Outdoorsman Summer Youth Camp today! Call them to learn more. They also offer discounts for groups or siblings.
Look at Schrader's Outdoors on the web, Facebook, Instagram, and Twitter!
Until next time!
-Kat & Wes