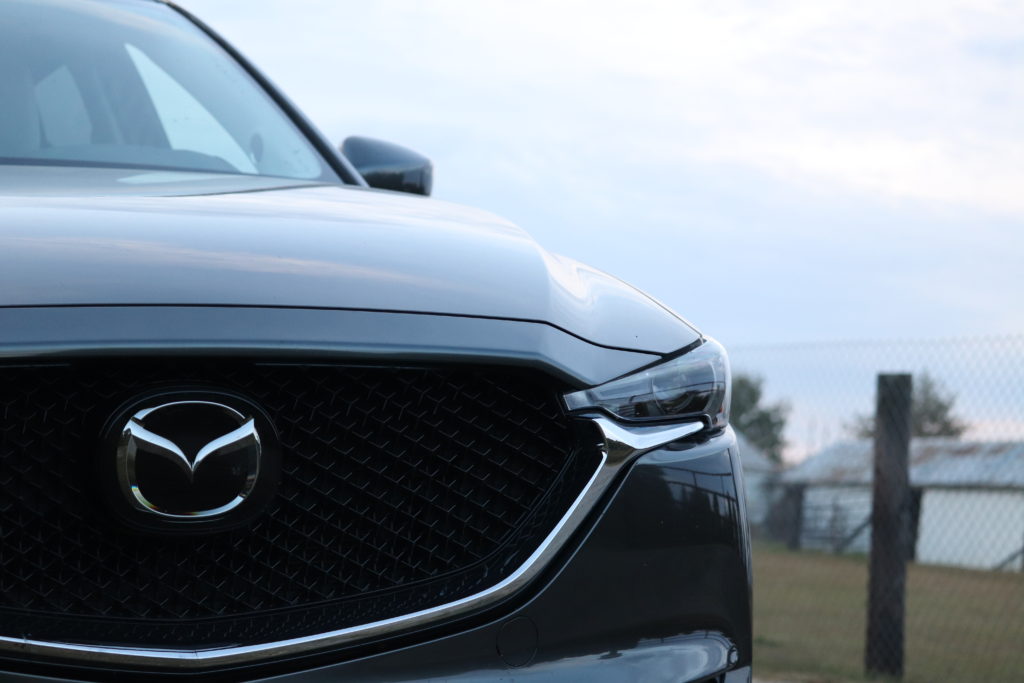 When an affordable SUV feels like a luxury car, you know someone is doing something right. That's how the 2017 Madza CX-5 Grand Touring AWD felt as I slipped behind the wheel. The metallic Machine Grey paint glimmered in the sun. The parchment leather seats and door trim contrasted against the black leather that adorned the rest of the vehicle's interior. The CX-5 features a touchscreen display that controls the radio, GPS and vehicle settings. The heads-up display is an amazing addition to this compact SUV. Without having to look away from the road, you can see your speed, proximity to the vehicle ahead of you, navigational directions, lane-keep assist warnings, and speed limits.
Trust me when I say that all of these features came in handy during a 2-hour road trip to Clear Spring, Maryland for the Mason-Dixon Outdoor Writer's Association board meeting. The freshness of the leather seats made them firm and filled the vehicle with new car smell every time I opened the doors. Leather seats are REALLY comfortable once they are broken in.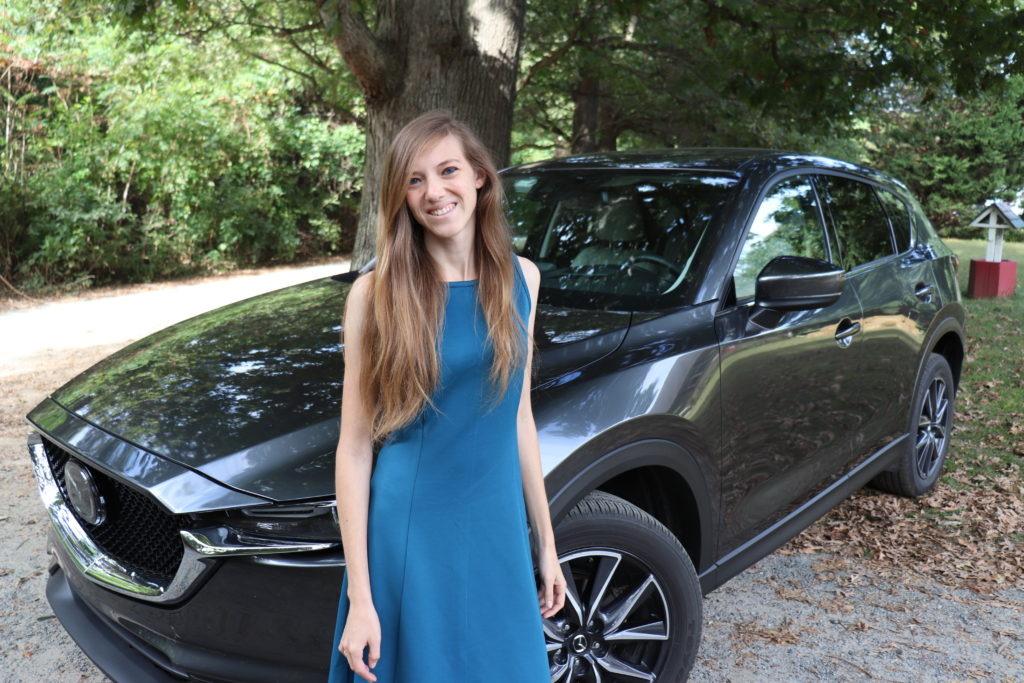 The All-Wheel Drive Grand Touring CX-5 boasts 29 mpg on the highway. While most of my drive was on the interstates, I would say I got between 26 and 32 mpg based on the traffic and if I was going up or down hills. Just as I started getting a bit sore from the drive, I remembered the seats were heated. It is a 3-stage seat heater which was really nice for my lower back. After a few minutes, I felt my muscles relax and I could go back to enjoying the view of the mountains along my drive.
Mazda went the whole nine yards, this particular vehicle included the Touring I-Activsense Package. What's that add that isn't already standard? Let's see… That gives you the high beam control. The driver turns the high beams on, and the car automatically dims them when another car comes towards it. This is also where your lane keep assist comes into play. There's a new cruise control option too! Mazda has its own radar that controls when the car slows down and speeds up depending on how far the radar is set. There are a bunch of other features as well.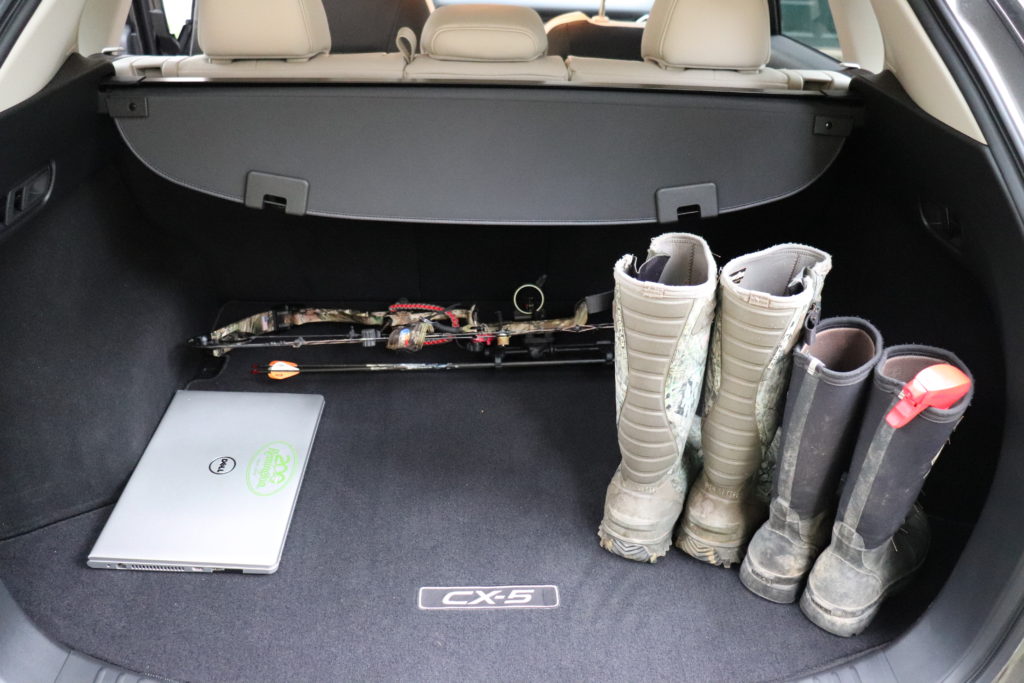 The Preferred Equipment package is a whole other story. That has your navigation system, moonroof with sunshade, power liftgate, and an amazing Bose® audio sound system! This car might not have tons of cargo space, but with rubber cargo mats, I could easily fit a few bags of horse feed, a few hay bales, and all my tack for any competition or lesson.
The 2017 Mazda CX-5 AWD Grand Touring model starts at $28,455. It's an affordable compact SUV with a luxury feel that just can't be beat!
Until next time & Zoom Zoom!
-Kat