As hunters, we never stop. We are constantly preparing for next season. This means making sure all our guns are sighted in, and as accurate as possible. I like to make sure my setup is perfect before the season even starts to get near. As part of this process, I test out multiple different bullets and powder/pellet combinations.
I had the chance to test out the Federal Premium Trophy® Copper 270 grain bullet and the much heavier, Federal Premium Lead 350 grain bullet. One thing is certain after trying these bullets, I love them!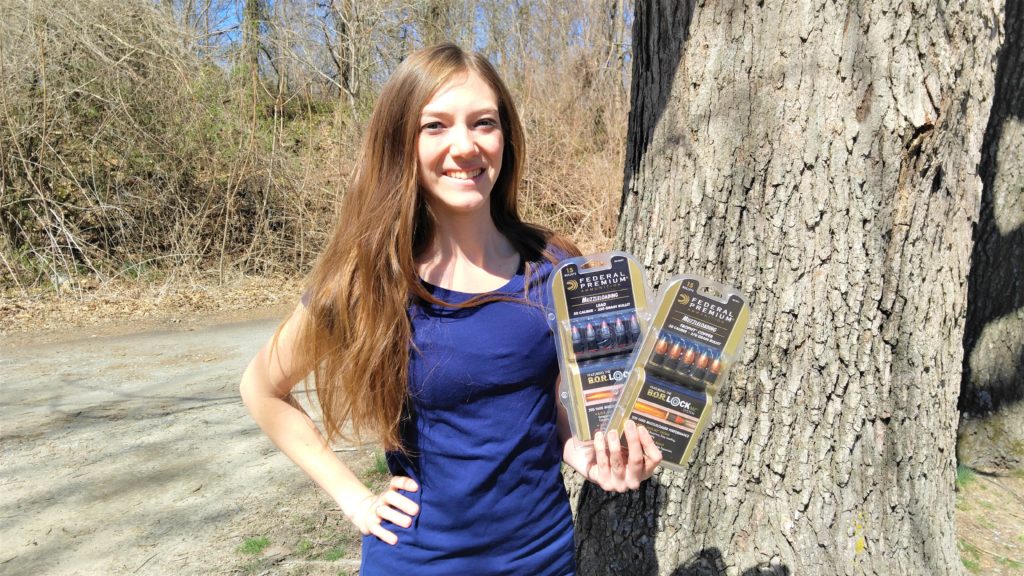 Most muzzleloaders have a sweet spot. This means they like a certain amount of powder and certain weight bullet. The muzzleloader I used for this test likes 100 grains of powder, and lighter bullets. It was already dialed in for 100 grains of powder and a 270 grain bullet at 100 yards, so 50 yards should be slightly high, and no problem at all. After spending a ton of time at the range, I had these bullets inside of a 1 inch group, by far the best group I've gotten with my muzzleloader. They were exactly where they needed to be!
Three shots with the 270 grain and three shots with the 350 grain bullets, and I was sold. They flew great and I never had a problem. With the B.O.R.-Lock design, they are easier to load than ANY other muzzleloader bullet I've ever used. Both bullets have polymer tips, so you don't want to crush that while pushing the bullet down. The 350 grain bullets flew a little low, as was to be expected. However, they still grouped within a 1 inch circle. Definitely keep the 350 grain bullets in mind if you are going to be chasing big game animals!
The Alliant Powder Blue MZ pellets are replacing my regular black powder this year. They are so easy to use! Each pellet is equivalent to 50 grain of powder. My gun like 100 grains, so I stick with that. Since the pellets come in tubes of 6, I plan on keeping one of those in my pack instead of speed loaders. These pellets also cut down on the amount of fouling left in the gun. I fired 6 shots, and the barrel was still cleaner than 1 shot with traditional black powder.
My favorite thing about these Blue MZ pellets is that there is WAY less smoke after you fire. Compare that to normal black powder, I can't usually see the target after I shoot until the smoke clears, its thick, black smoke. The pellets create a light blue smoke that clears quickly and doesn't have that over powering smell that regular powder has.
The Blue MZ pellets work best with CCI 209 primers. The gun I usually hunt with uses 209 primers and the pellets work great with it, but not all muzzleloaders use 209 primers. So, I also tested out the pellets with a gun that uses Number 11 percussion caps. Because the percussion caps do not burn as hot, the groups are a bit larger than the groups tested with the CCI 209 primers. I never had an issue while testing and the bullets still grouped perfectly!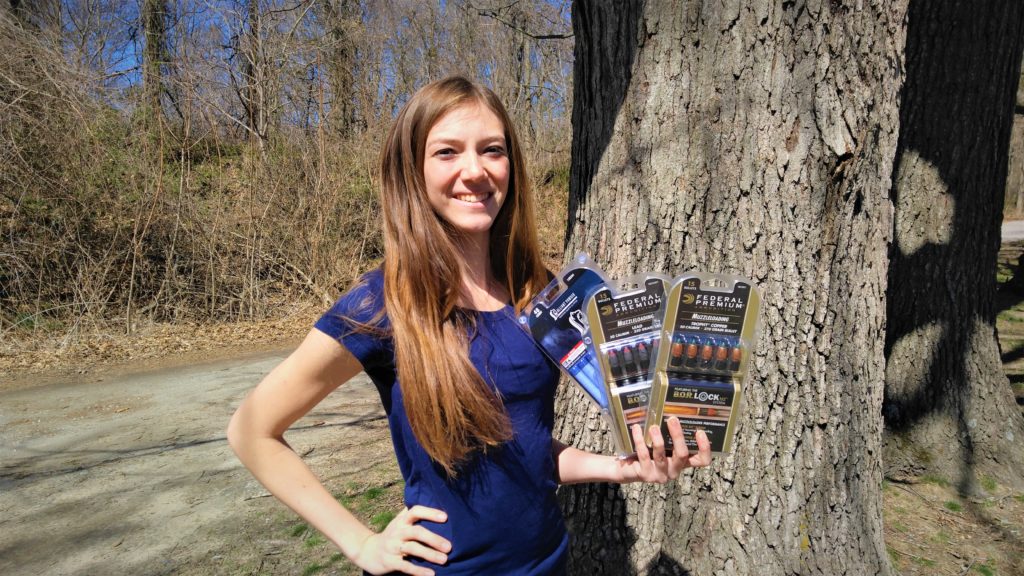 Overall, I'm sold on the Alliant Powder Blue MZ pellets and the new Federal Premium Trophy® Copper 270 grain, .50 caliber bullets for this year's muzzleloader season. The lead 350 grain, .50 caliber bullets are still a great buy if you are going for larger game such as, elk, moose, bear, etc. I'm absolutely in love with the way it outperformed every other bullet, powder combination I've tried. This combination is super easy for beginners, no measuring powder, very light fowling, and easy to load bullets make it a dream to shoot. So let me ask you… What's in your muzzleloader this year?
Until next time!
-Kat