The peak of the rut, a cold morning and an excited youth hunter are all the ingredients needed for an amazing hunt! 15-year-old Kyla Diggs was watching the sunrise over the field in beautiful Dorchester County, Maryland. Kyla's step father took her out hunting on youth day, November 13th 2016, a day the father/ daughter hunting duo would never forget.
After waking early and not getting much sleep from excitement the night before, they made their way to the stand. Even with the beautiful countryside surrounding her and the cold temperatures, the excited teen dozed off shortly after arrival; something we all can relate to.
As the sun climbed higher and higher into the sky, her dad was first to spot the beautiful seven-point buck that had just gracefully stepped out into the field. His antlers gleamed as the sunlight reflected off them. His heart started pumping with adrenaline.
However, Kyla was sound asleep. Luckily her step-dad, who had been hunting all of his life, knew to stay awake while in the stand for opportunities just like this. He excitedly, yet quietly woke her slumber and, as soon as she opened her eyes, there he was – a beautiful seven-point standing 140 yards in front of her.
She quickly raised her Remington 700 .243 to prepare for the shot. Her heart now racing a mile a minute, she couldn't find the buck in her scope. Struggling to see the deer, after she had caught a glimpse of him in her crosshairs, Kyla pulled the trigger. The deer ran back into the woods, both Kyla and her step-dad heard the buck crash! Kyla had done it! She got her buck! A freezing cold morning and a tree-stand nap quickly turned into a morning this father/daughter hunting team will never forget!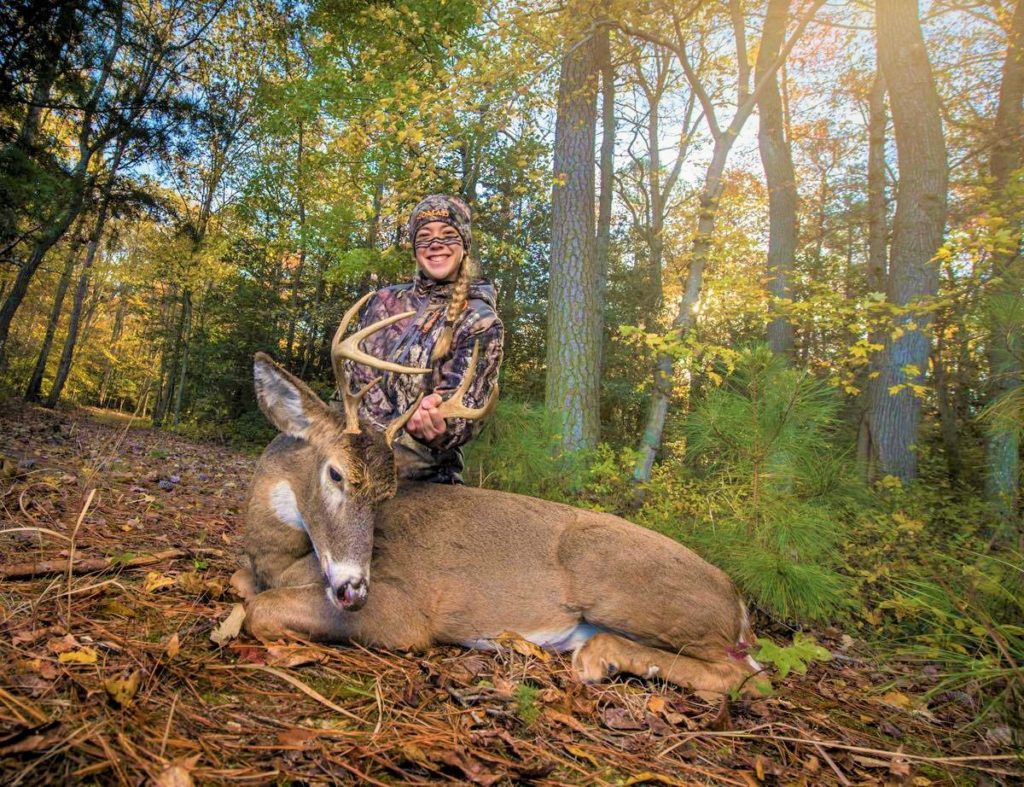 Kyla, her step-father and their family reside in Dorchester County and carry on the tradition of hunting. Kyla can now pass down her story and experiences to the next generation of outdoorsmen.