SHOT Show is one of the biggest trade shows in the outdoor industry. It is media personnel only and even then, certain areas are restricted. However, SHOT Show is also where all the new products for the year are released. New guns, hunting packs, camouflage patterns, optics, and ammunition make up the 32,000+ booths that fill the Sands Expo Center in Las Vegas, Nevada.  I was honored to be welcomed among the elite writers & influencers in the outdoor industry, here is a list of some amazing products that we couldn't stop talking about after the show!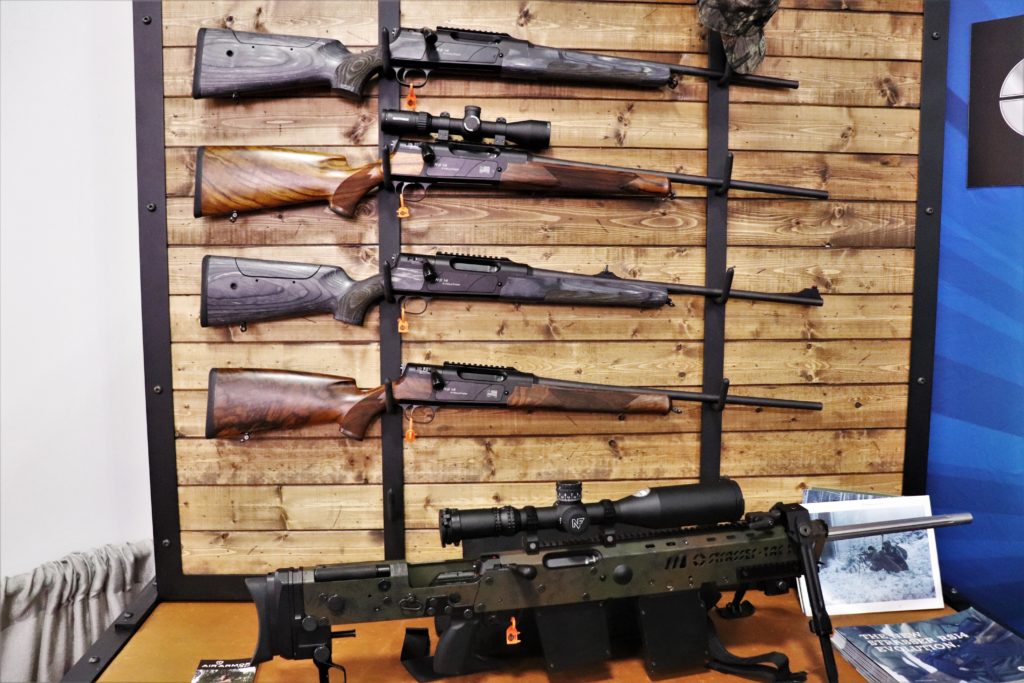 1) Strasser RS 14 Evolution
This was, without a doubt, the coolest rifle at SHOT show. The RS 14 Evolution is the quickest, smoothest, and most adaptable rifle I have ever seen. It is a straight-pull bolt action, making this rifle lightning quick to operate, once you get used to the system. You can even change calibers, Strasser offers 22 different calibers to choose from! All it takes is switching out the bolt head, detachable box magazine, and the barrel. Plus, the two tools used to disassemble the rifle are housed inside the gun. One of the best things about this rifle is the trigger. The RS 14 Evolution features a fully, and completely tool-less adjustable trigger. Another one of my favorite features about this rifle is the picatinny rail is one piece with the rifle. You'll never have to worry about loose scope bases again!
To say I'm in love with this rifle is an understatement! After playing with it at SHOT Show 2018, the Strasser RS 14 Evolution is right at the top of my rifle wish list.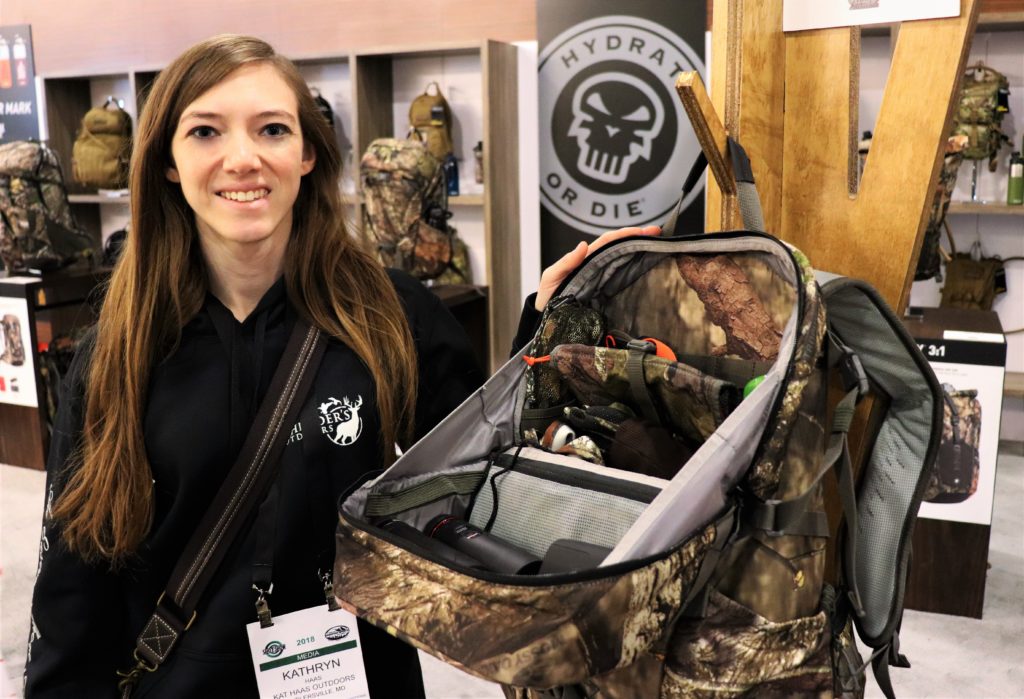 2) Camelbak
As anybody who hunts from a treestand knows, hunters have to be inventive with where they stage their bow, binoculars, rangefinder, and other items. Camelbak has created the best packs for hunting out of a treestand. This backpack has a wire frame, so the top section unzips, creating a work shelf in the tree! You can hang it from a limb and snap the straps around the tree so it holds in place. Camelbak will launch an entire line of hunting packs in summer of 2018.
3) Boyds' Gunstocks AT-ONE for Shotguns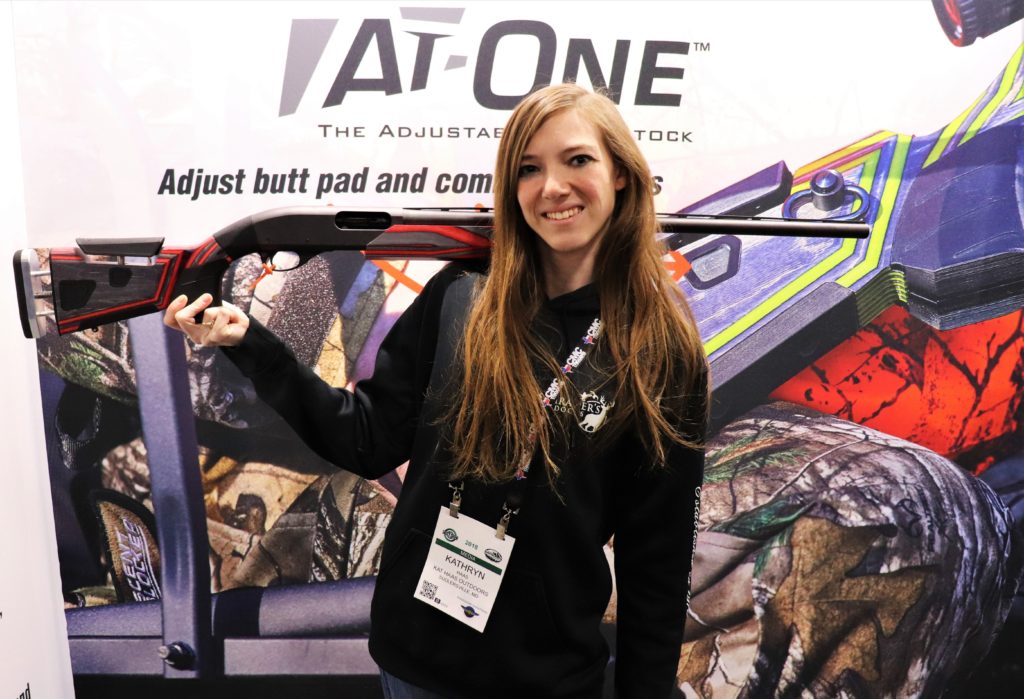 I'm in love with the Boyds' Gunstock I have on my Savage Axis. If you haven't seen the video, you can check it out here. Last year, Boyds Gunstocks released the AT-ONE rifle stock. It quickly became popular and inspired the decision to adapt the AT-ONE for shotguns. Great idea right?! Now you can have a hardwood stock that is fully adjustable for any shooter. It comes in all the colors as the other Boyds Gunstocks designs and you can still get the engraving options. I can't wait to get my hands on one of these!
4) Nikon Sport Optics Spur Reflex Sight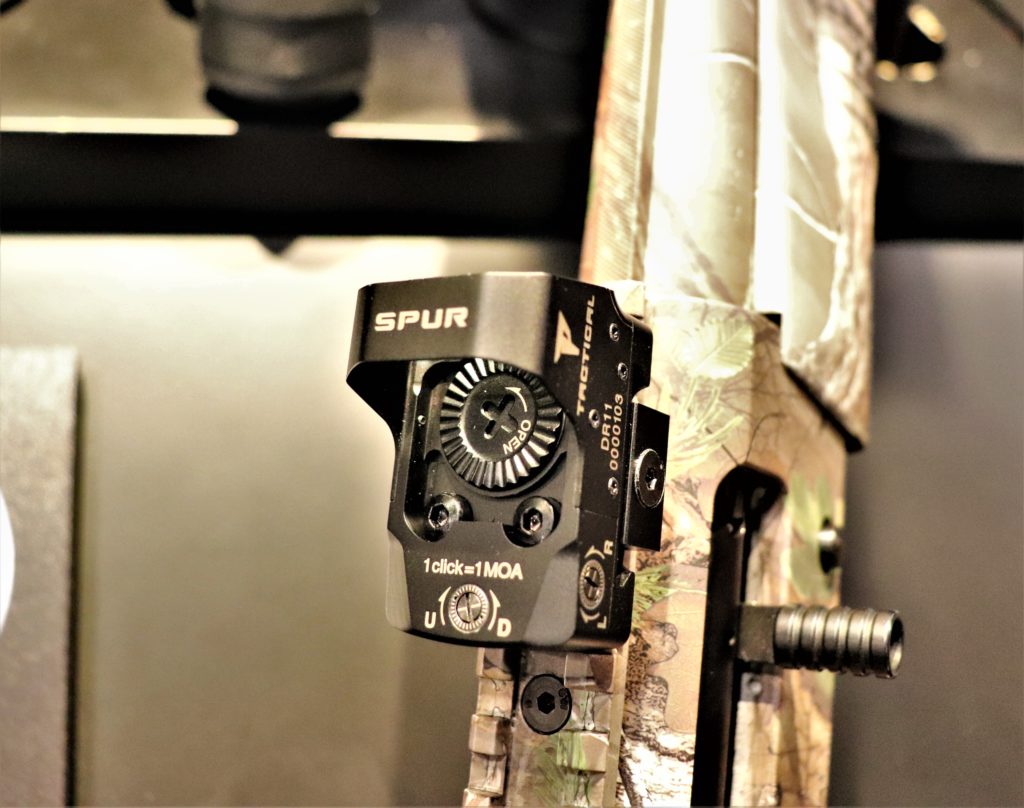 Nikon Sport Optics has taken a stab at the reflex sight market and created the Nikon Spur. Since Nikon makes their own glass, they can control the blue tint that most people associate with reflex sights. With extended battery life, you don't have to worry as much about your dot disappearing when you need it most. It is due to be released in the spring of 2018. This is a great durable little sight, perfectly designed for chasing those toms through the woods.
This is only some of the amazing products we saw during our first SHOT Show experience. Stay tuned for Part 2 of the newest amazing products from SHOT Show 2018!
Until next time!
-Kat & Wes