"Tell me the facts and I will learn, tell me the truth and I will believe, but tell me a story and it will live in my heart forever"! No truer words have been said, especially when it comes to passing down the outdoor tradition. We, as passionate outdoorsmen, are constantly sharing our love of nature with others.
To share our adventures, many outdoorsmen are taking to the woods with HD cameras and first person POV action cameras. While the first-person camera angle is nothing new, Tactacam has taken action cameras to the next level! I had the ability to test out the Tactacam 4.0 on multiple outdoor activities, and was rewarded with stunning video! I've used the camera while training my horse, turkey hunting, fishing and I even mounted it to the front of my Jeep.
The Perfect Lens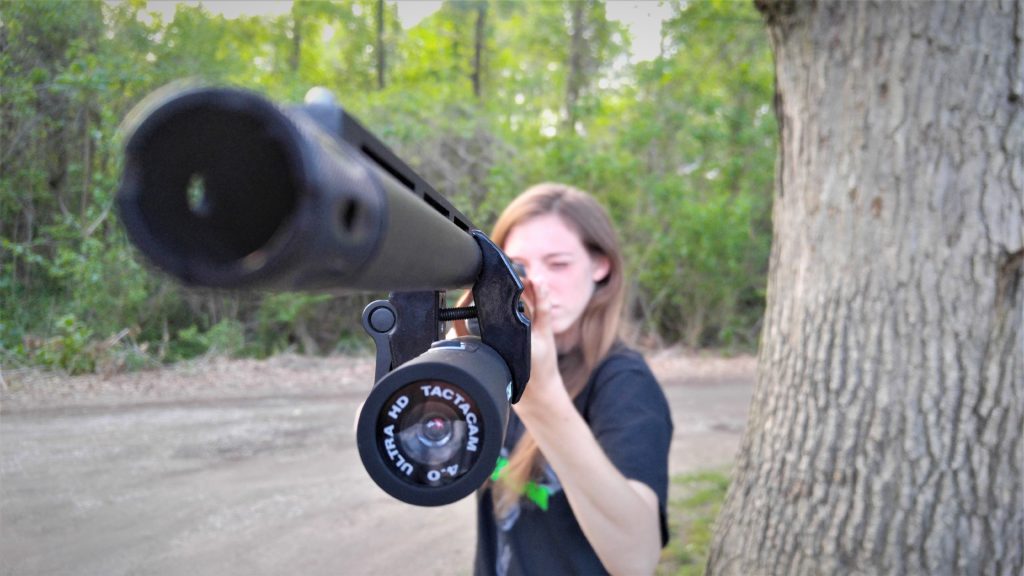 The biggest problem with recording these types of activities before was the wide-angle lens, which provide poor video quality for shots past a few yards. The Tactacam 4.0 has fixed that problem by providing a 5X zoom, bringing your target closer than any other camera.
Super User Friendly
Another great feature, that really helped during a spring turkey hunt, is the easy one touch record button. We had a turkey closing in fast, with only a few seconds before he was in eyesight, we had to hurry to get all the cameras set up. The Tactacam 4.0 made life easy, one touch of the power button had the camera on and recording so all you have to focus on is the shot.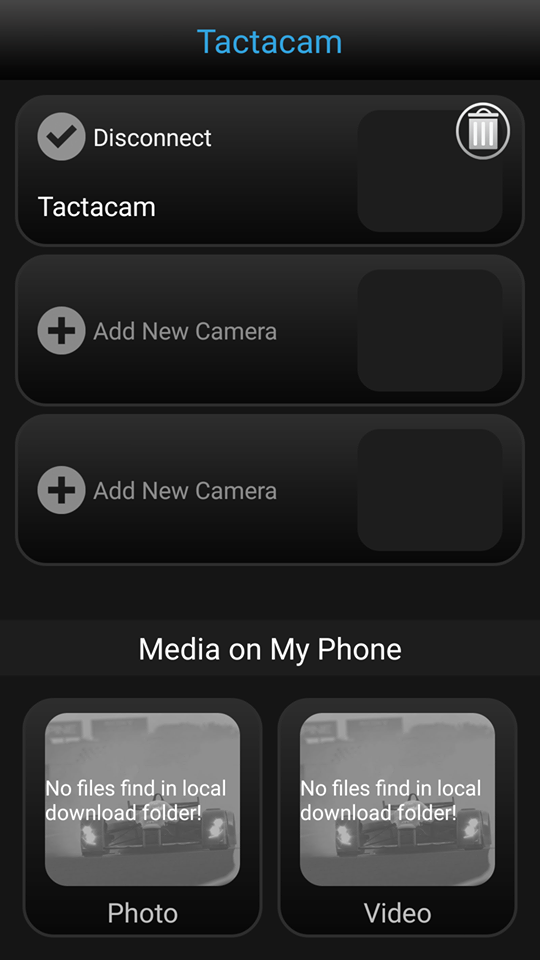 Share Your Story Instantly
One of my favorite features about the Tactacam 4.0 is the Tactacam app. This app allows you share your story quickly, via direct upload to social media! The app has a ton of other great features too, including the ability to see what your camera is recording, set the different modes, and remotely hit the record button. You can connect with up to 3 different cameras and download the content to your device! I use the app almost every time I use my Tactacam.
Crystal Clear Audio
Every videographer knows audio quality can make or break a video. I've discovered the amazing sound quality that you get with Tactacam. The Tactacam 4.0 utilizes a 360 degree mic, which provides awesome audio.
Stunning Video
Almost every hunter out there has had to take shots in low light conditions. Many of which have been on trophy animals, a moment they would love to capture and share with the world. Tactacam utilizes a unique lens design that captures amazing low light video. Now we can all record our love of the outdoors with beautiful 2.7K clarity!
The Elements Will Not Hold You Back
As outdoor enthusiasts, we all encounter water on a regular basis. The Tactacam 4.0 is water resistant, so hunting in the rain or snow is no problem. For those of you who spend more time around the water, the Tactacam 2.0 is totally waterproof up to 30 meters.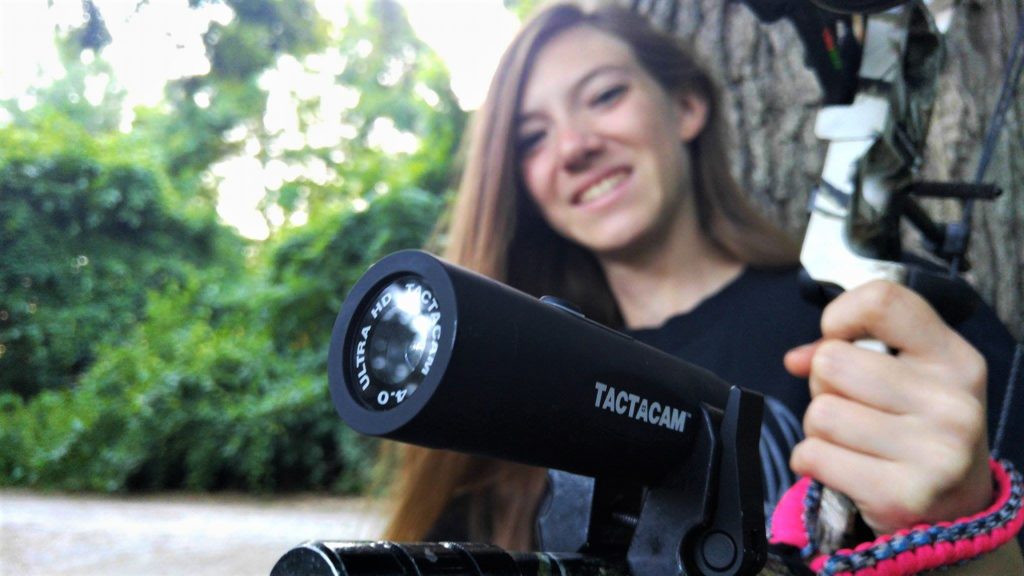 It Goes Anywhere
Tactacam is perfect for anyone who wants to share their outdoor journey. Even for those who aren't hunters or shooters. Tactacam makes headmounts, bow mounts, picatinny rail mounts, and of course gun mounts. Everyone can use the Tactacam!
Sharing our passion for the outdoors is something we hold near to our hearts. As times have changed, so has the way we tell stories. The Tactacam 4.0 ensures you will capture precious memories, so that your story can be shared for generations to come!
Be sure to check out Tactacam on the web, Facebook, Instagram, Twitter, and YouTube! Also, if you are interested in becoming part of the greatest pro-staff team in the industry, contact me and I'll help you get signed up!
Until next time!
-Kat & Wes