The 2018 NRA Annual Meeting and Exhibits highlighted 15 acres of outdoor products, tons of celebrity appearances, and the chance to win a bunch of cool prizes. NRA shows always provide days of fun for the whole family! As I travel home, I just can't stop thinking about some of the awesome things I saw at the 2018 NRA Annual Meetings.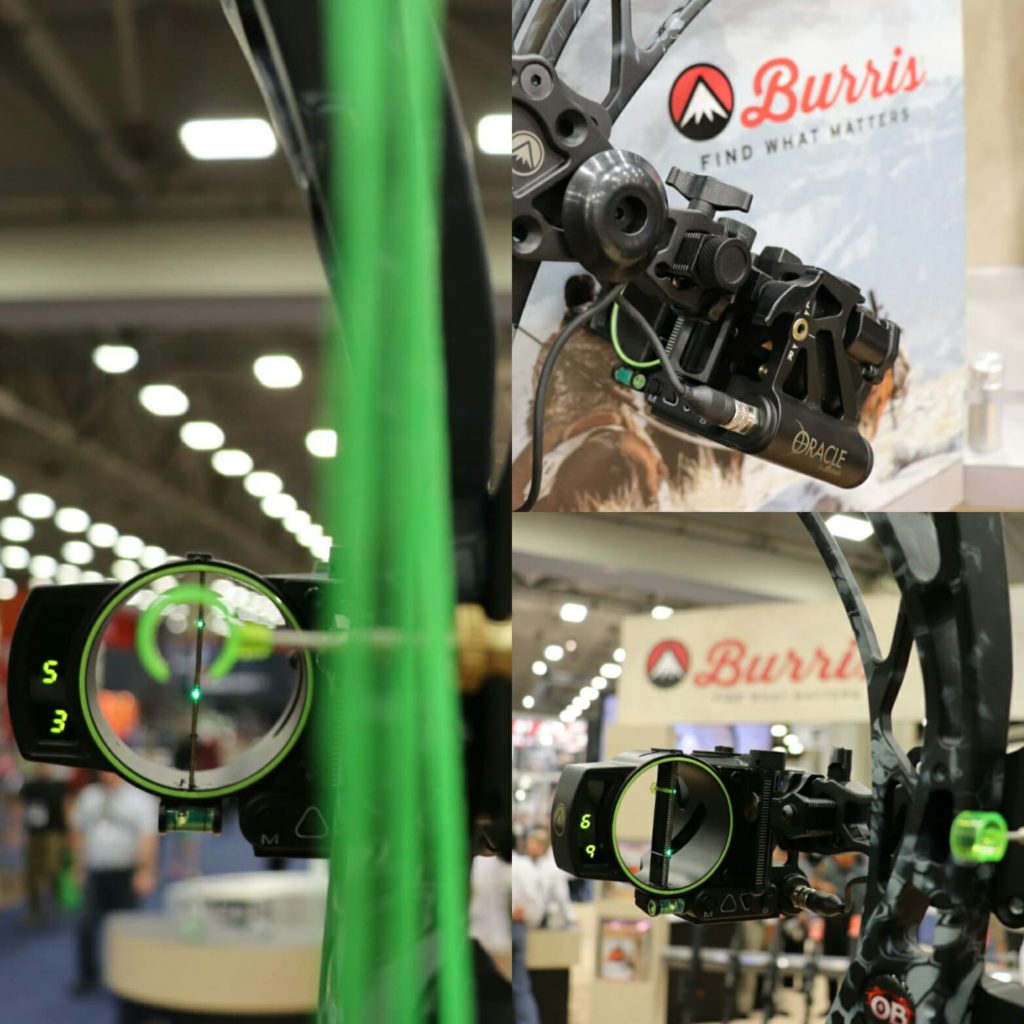 1) Burris Oracle Rangefinding Bow Sight
Burris Optics has long been known as one of the industry's best and most innovative optics manufacturers. The Burris Optics Oracle is the most beautiful piece of hunting technology I have seen this year. Offering everything a bow hunter could want in a sight, the Burris Oracle features a fail proof design with a fiber optic 20 yard pin, hunters use that pin to range distances out to 200 yards. Once a distance is ranged the sight provides a lighted pin for that range. The Burris Optics Oracle also accounts for angle when calculating the distance, plus hunters can store 2 arrow profiles in the sight, ensuring a perfect shot every time. Weighing in at only 17 oz., it won't add much more weight than any other sight. This sight has and MSRP of $799.99. For more info check out www.burrisoptics.com.
2) Secure It Agile 52 & Agile 40 Gun Safes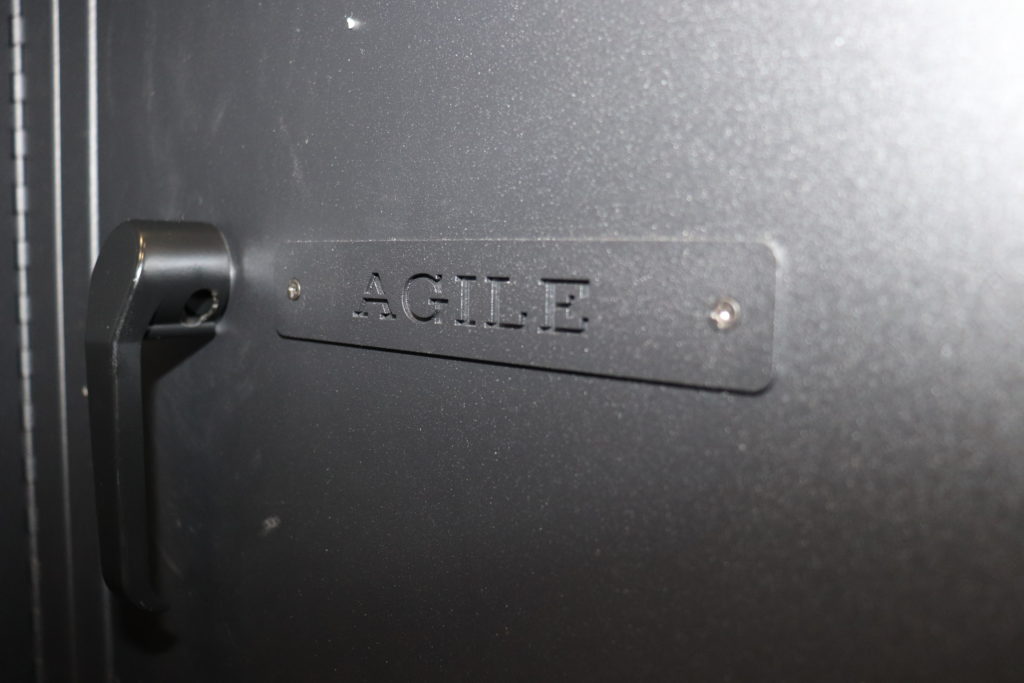 Having too many guns is never a bad thing, scratch that, there's no such thing as having too many guns! Storage for those guns is where Secure It comes in. 90% of gun damage actually happens in the gun safe! Gun safes aren't designed to properly store firearms. With Secure It Gun Safes, the military style modular system allows gun owners to customize their safe for their guns. The Agile Series safes ship out in a flat box and the consumer puts the panels together in the comfort of their own home, that way there's no lugging that heavy safe into the house. All the panels are designed to fit together perfectly and in no time, then you are ready to store your guns properly. The Agile 52 has an MSRP: $599.00, and the Agile 40 has an MSRP: $499.00. Click the link to learn more about Secure It, www.secureitgunstorage.com
3) Thompson Center T/CR22

Thompson Center has always been known for excellent performance straight out-of-the-box. At the NRA Annual Meetings TC released the T/CR22, a one-of-a-kind .22LR rifle with last shot bolt hold open and an 10-round, flush mount rotary magazine, plus the R22 even sports a threaded barrel. Thompson Center also added a Magpul stock, making this gun very comfortable. Leave it to Thompson Center to make one of the coolest 22's of all time. With an MSRP of $399.00, this gun fits right into the market. To learn more about this fun pinker, go to www.tcarms.com.
4) CMMG Banshee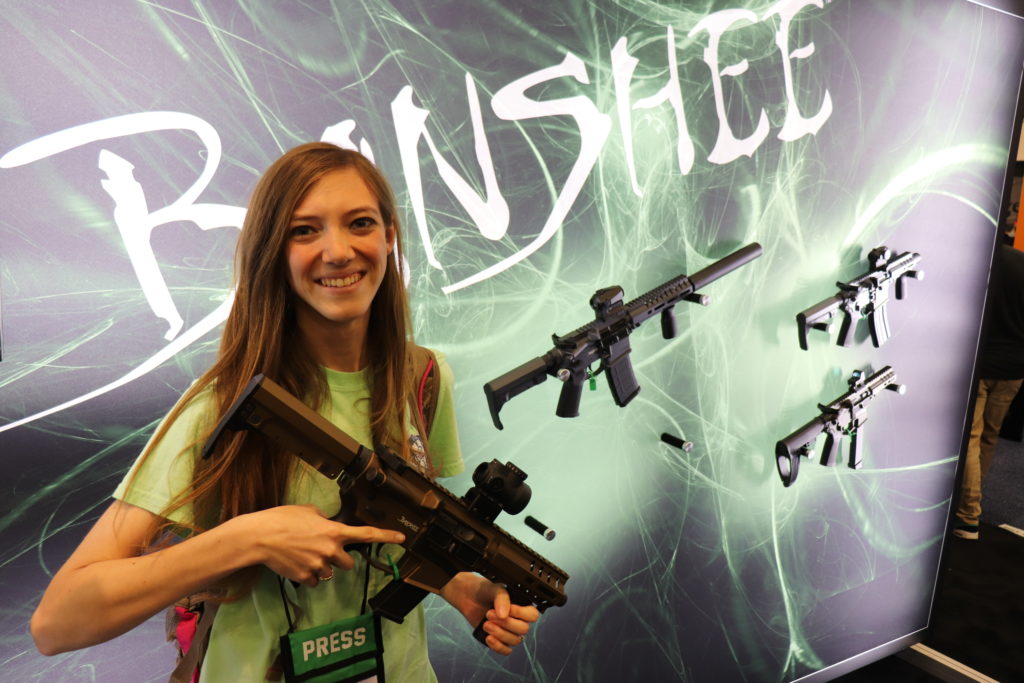 CMMG does it again! The Banshee comes chambered in 22lr, 9mm, 45 ACP, and 300 BLK. Each of these guns feature the shortest barrel in their respective caliber, CMMGs new RipStock, an RML handguard, an ambidextrous charging handle and safety selector, and of course Magpul furniture. I love the way this little gun felt at the show, and I can't wait to spend some serious range time with one. The CMMG Banshee starts at $1149.95. To find out more about these sweet guns, head on over to www.cmmginc.com
5) All the Great People!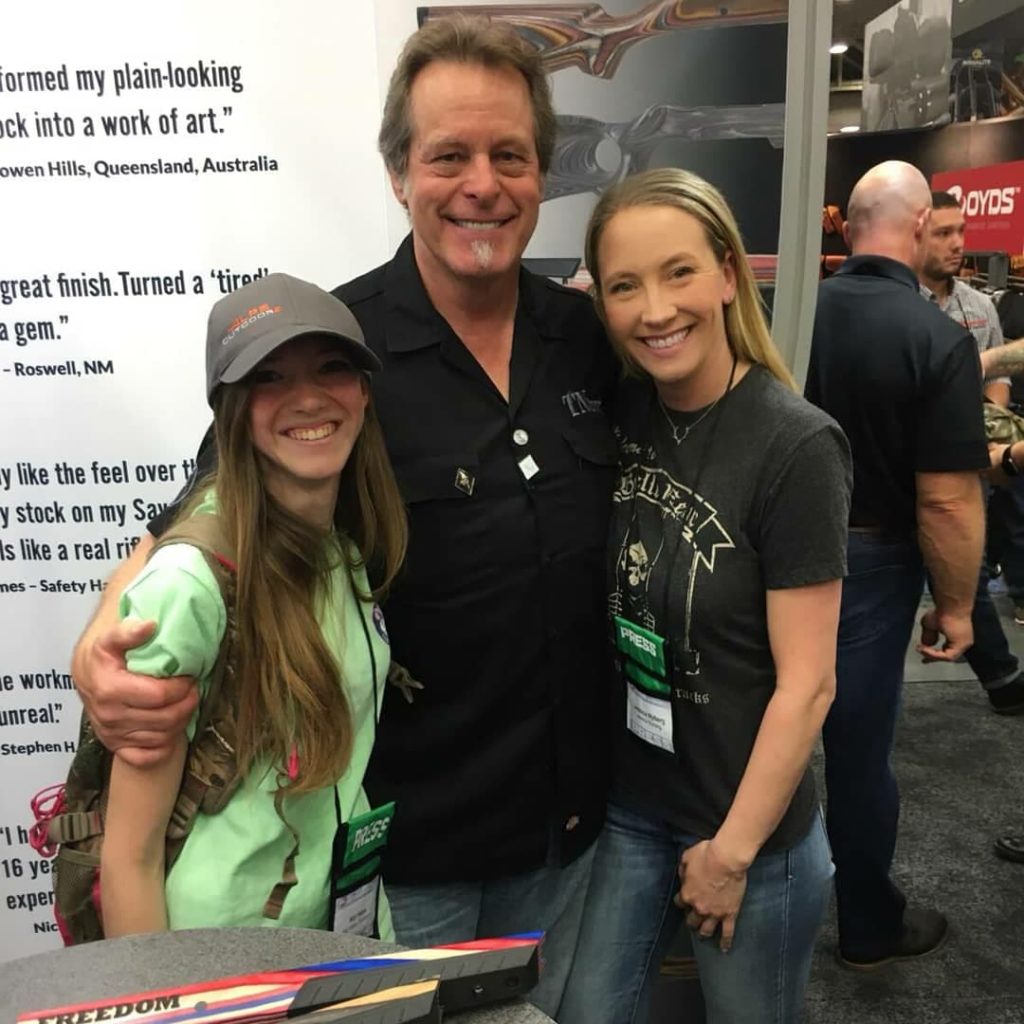 Perhaps one of my favorite parts of any NRA show is getting to meet all the awesome NRA members, celebrities, and product manufacturers. The NRA is full of the best constitution loving citizens America has to offer, and if meeting these wonderful people isn't enough, the NRA always has some of the coolest celebrities at their shows. Just to name a few, the 2018 NRA Annual Meetings hosted President Donald Trump come to speak, Ted Nugent, Michael Waddell, Julie Golob, and so many others.
The NRA is an imperative part of our fight to keep not only the 2nd Amendment, but the U.S Constitution as a whole alive. The NRA  Annual Meetings always offers fun for the family, volumes of information about the 2nd Amendment and carrying a firearm, tons of awesome products, and some great people. Next year the NRA Annual Meeting will be held in Indianapolis, hopefully I'll see you there!
Until next time!
– Kat and Wes