Alright ladies, it's time to take your outdoor experience to the next level! Time to pick up a bow and start bow hunting! I'm going to explain in a few short steps what you need to do to get out in the woods this fall and start bow hunting!
Get licensed – If you haven't already, be sure to check with your local department of natural resources and find out how you can sign up for your local hunter safety course! This is mandatory, just to make sure you stay legal and safe.
2. Find your local archery shop – Finding your local archery shop is the best place to get into archery! They will help you pick out a bow, get you all set up with it and get you shooting like a pro in no time. My local shop of choice is Cypress Creek Archery in Millington, Maryland. They united my bow and I over a year ago and I've been making memories with it ever since!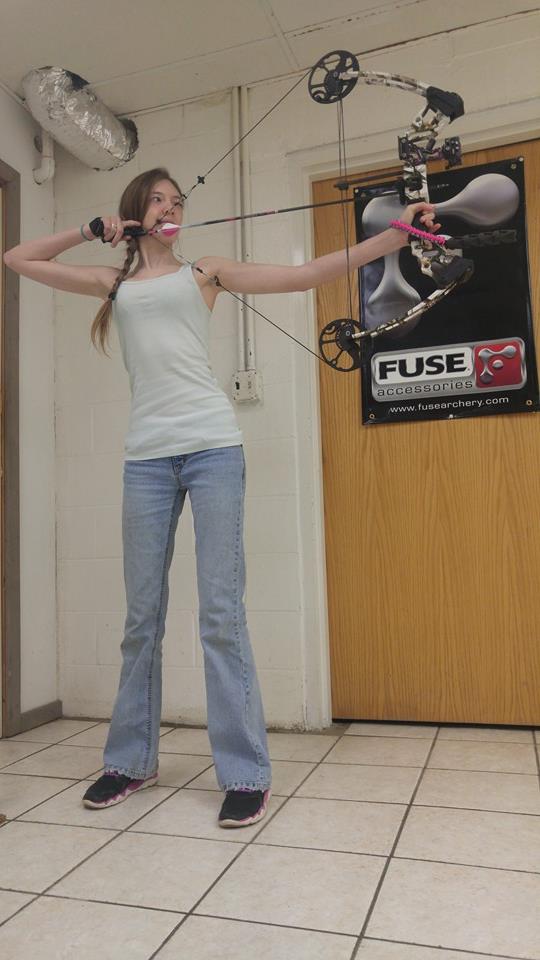 3. Get outfitted – What girl doesn't love shopping? Especially for camo! When picking out your camo be sure it fits well and is comfortable. I prefer camo that is a little big so that way I can put extra layers under it and still be able to move around. Make sure you're comfortable in your new camo, you'll be wearing it a lot in different weather and environmental situations. Be sure to pick up a plastic bin and some scent killer while you're out. You can spray your new clothes with the scent killer and keep them in your plastic bin. This will keep you scent free in the woods to help you get close to whatever you're hunting to make that perfect shot!
4. Get out there – Now is the time to find some land to hunt. Ask landowners for permission or get on your local Department of Natural Resources website to find public land. After you've found land to hunt it's time to start scouting! Check for tracks, food and water sources and trails. Depending on what you are hunting food can be anything from crop fields to acorns, you'll have to do a bit of research into what the animal you'll be hunting eats.
5. Practice – Make sure to practice with your bow regularly! Doing this will help to ensure you make a clean, ethical kill. Practicing also raises your draw weight! A higher draw weight makes for more pass throughs and a more ethical kill! For tips and tricks to raise your draw weight, Click the link! => Three Steps to Increasing your Draw Weight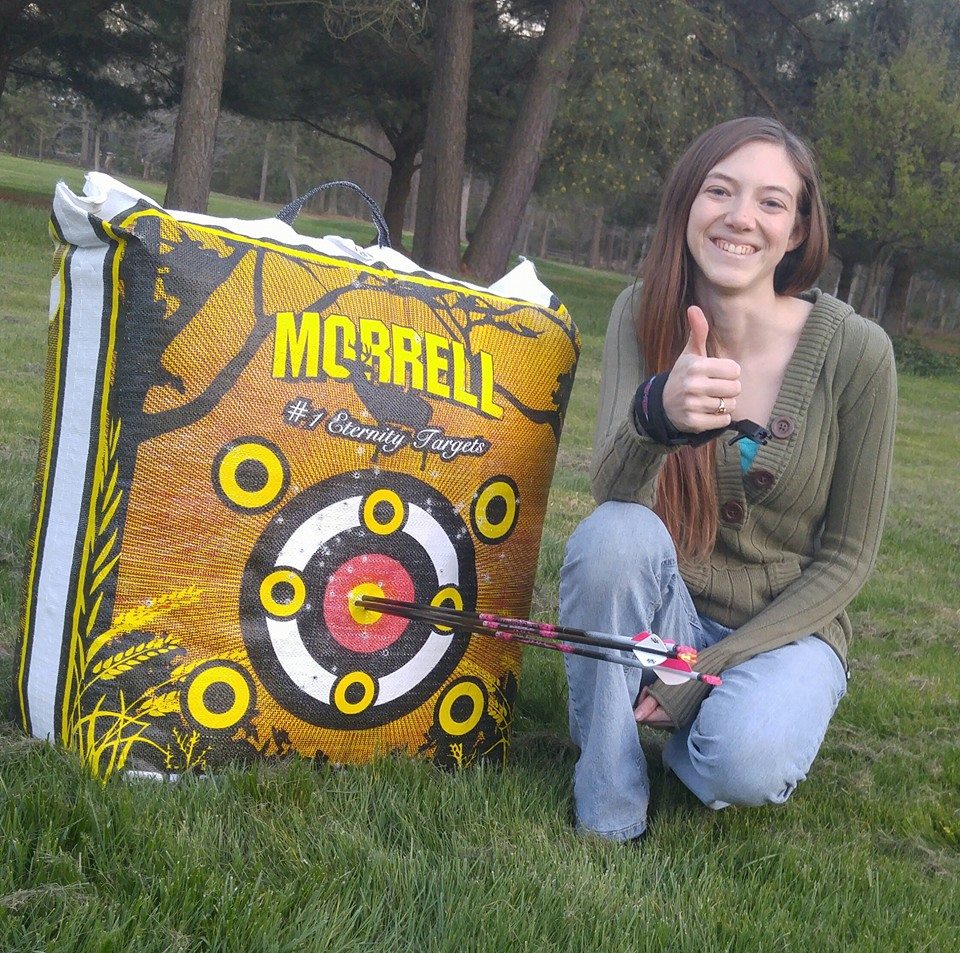 Start hunting – Get out and start hunting! After all the practice and scouting you'll be a pro hunter in no time!
Until next time!
-Kat Haas Outdoors