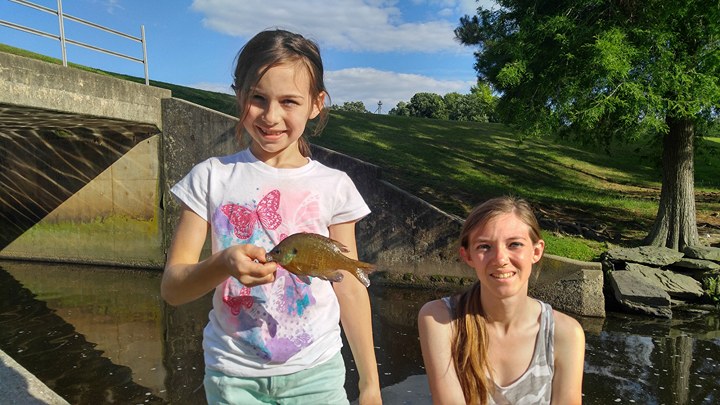 Summer is the perfect time to introduce new people to the outdoors, and what better way to start a love of nature than with fishing! Fishing will provide years of excitement and outdoor adventure. The perfect fish to learn with is the Bluegill, here's why;
They're a boatload of fun to catch!
Who doesn't love throwing a line in and pulling up a fish almost every time? What better way to get hooked on fishing than to catch a ton of fish. Every time I target Bluegills, I never leave empty handed!
They're easy to catch.
My go to method for Bluegill fishing is a nightcrawler on a #8 or #12 hook, on 3–4 pound test line. Fishing near rocks, grass, docks, or any kind of cover is the best place to find them. Bluegill are not picky. They eat almost anything!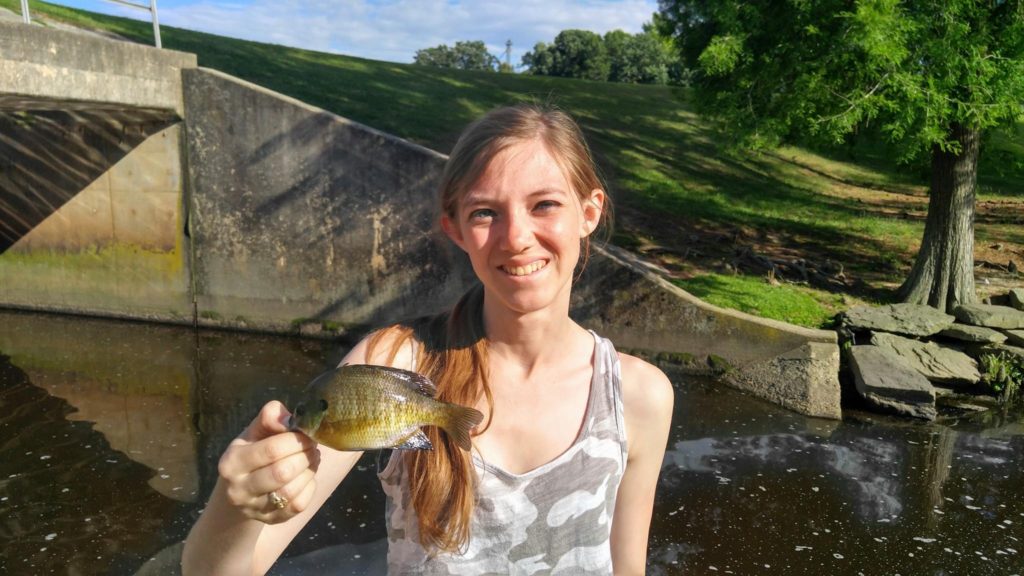 Bluegills are the perfect fish to learn with.
A beginner angler will leave and head home with some delicious fish for dinner and knowledge. Fishing for Bluegills you'll learn about different types of cover that the fish live in, different water colors (and how to adapt your tactics appropriately) and a knowledge of tackle.
They're delicious!
One of my favorite parts of fishing for Bluegills is the dinner that evening! While you'll need to catch plenty to make a meal, you can have a great time out on the water and a wonderful meal when you get home!
Until next time!
-Kat & Wes