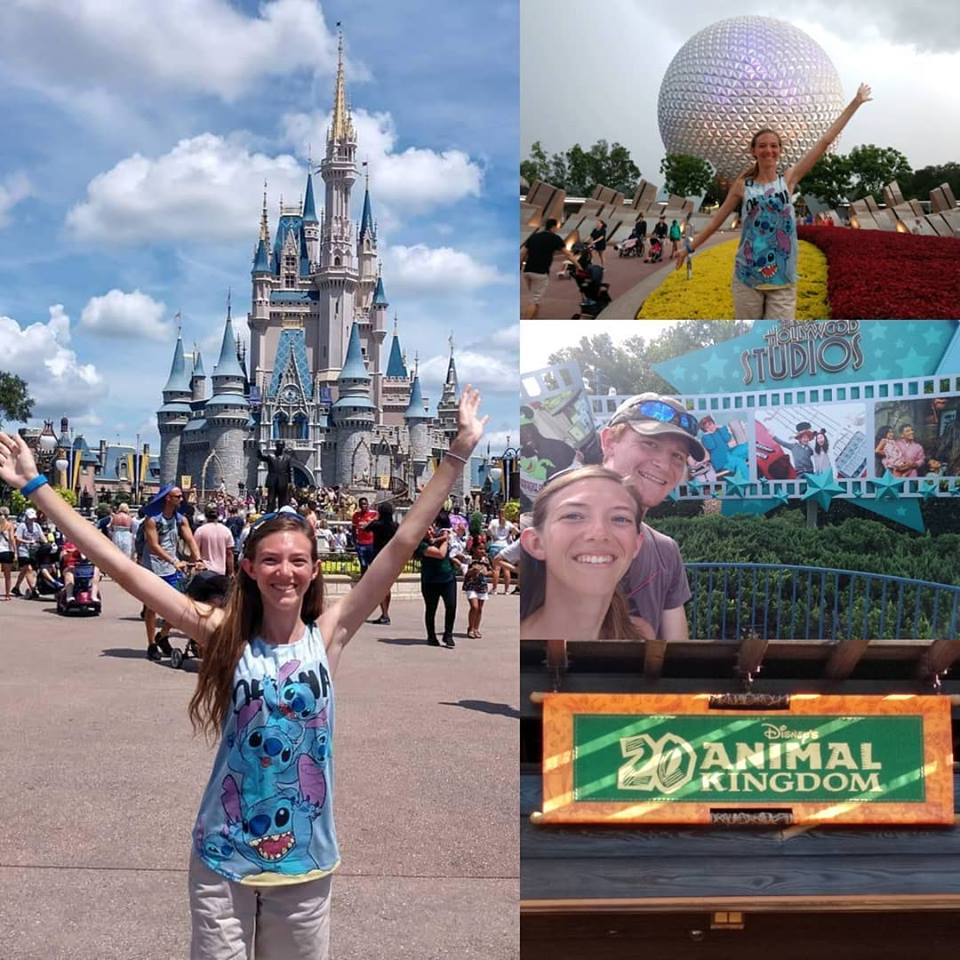 Walt Disney World is a place where dreams and childhoods come true. Disney parks aren't the most affordable vacations for multiple days and multiple parks, but for a young ambitious couple, 1 day was all we needed to accomplish a difficult task.
With only 1 day to visit all 4 Disney parks (Magic Kingdom, Animal Kingdom, Hollywood Studios, and Epcot), we had to plan out exactly what rides we wanted to go on and in what order we would go to each park. The planning process started the morning before we hit the parks. After checking into our hotel, we set ourselves upon the task of laying out a map of every park and making a list of what we wanted to ride.
Knowing that Pandora – The World of Avatar rides would be popular and the lines would be insanely long. We didn't have enough time to select our FastPass+ passes so we could only choose from what was still available. No problem, we can work with that. We knew Flight of Passage and Na'vi River Journey would totally booked and that we needed to be at the park before the ride opened at 9:00am. The real problem to solve was which one would we ride since we didn't have time for both AND the lines would be extra-long, like over 90 minutes long…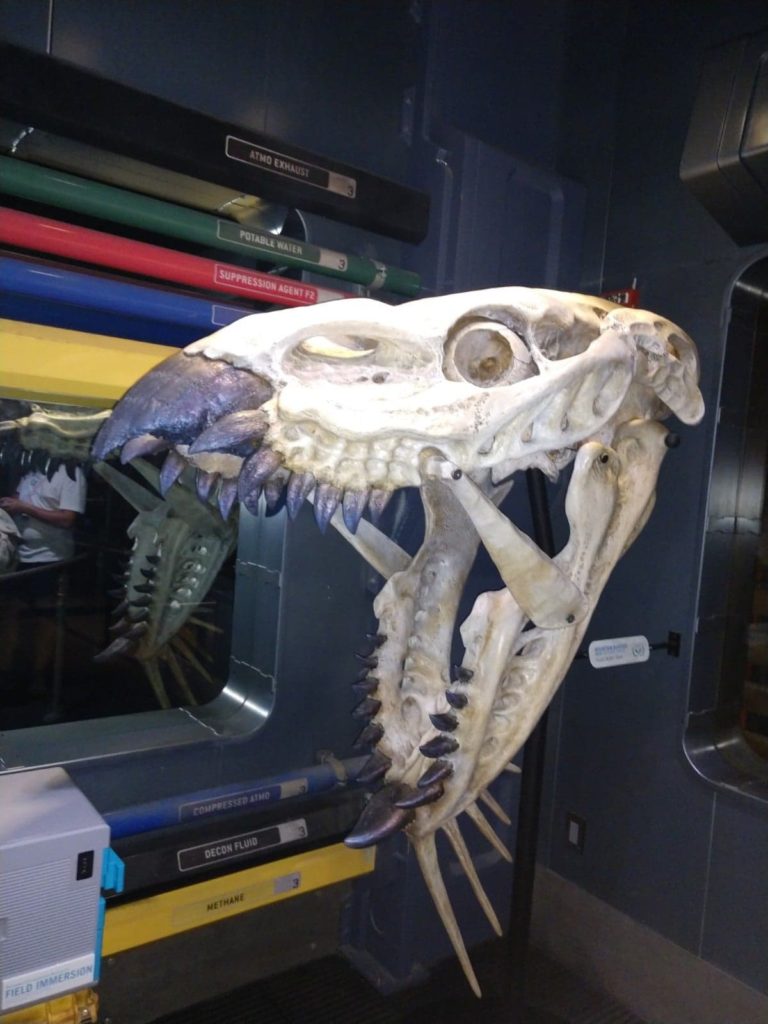 Wes and I love exciting rides so we picked Flight of Passage as our first ride, making Animal Kingdom our first park. Then we needed to see if there were any other rides at Animal Kingdom we wanted to do. Expedition Everest was certainly on the list, with DINOSAUR right after. We also had Kali River Rapids on our list, but we had to skip that one due to the wait times.
Speaking of wait times, the old style way of checking wait times was to go to each ride and check the times or just wait in line until it was your turn. Now Disney has the My Disney Experience app, available on the Apple App Store and Google Play. You can literally watch the wait times for all the rides in all the parks in real time. You can also order food, go shopping, and select your FastPass+ passes. The My Disney Experience app allows you to purchase tickets, book a resort room, and plan out your vacation to get the most out of the time you have.
Anyway, after Flight of Passage, totally worth the 70 minute wait, as you wander through the world of Pandora and into the lab before making your way to the "linking chamber" where you are linked to your "Avatar" and sent on an amazing journey through Pandora via Banshee. We ran out of time to wait in line for Expedition Everest, but we were still able to make it to DINOSAUR before we headed over to see It's Tough to be a Bug. Once we finished at Animal Kingdom, it was time to make our way to Magic Kingdom.
A little back story, I have not been to a Disney park since I was 4 years old. My parents took me for my birthday and I barely remember anything about it except for very small details. However, the Magic Kingdom will probably remain to be my favorite of the parks. We had 4 must-do rides at Magic Kingdom, but we only made it to 3 of them due to time.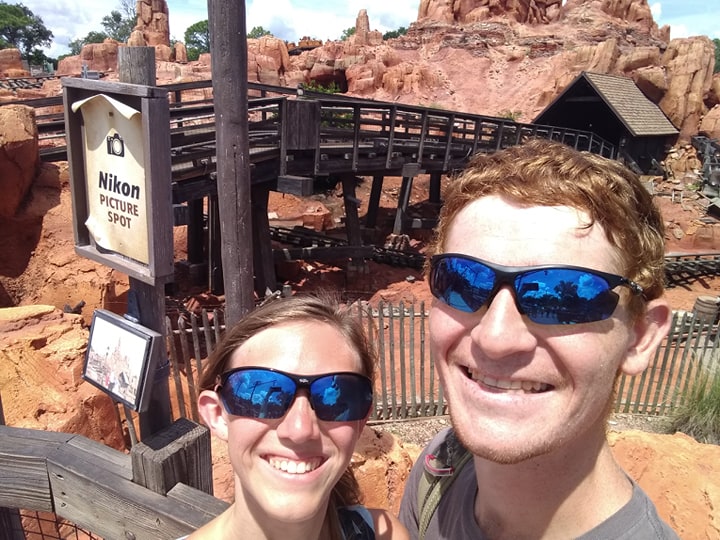 Big Thunder Mountain Railroad was the 1st of those rides since it had the shortest wait time. Since you cannot bring food into the parks, you do have to buy meals in the park however, the My Disney Experience app allows you to mark your location and filter the restaurants and food carts by type of food and price. We budgeted $120.00 for food and snacks in the parks, but ate PopTarts on the shuttle to Animal Kingdom so we didn't have to buy breakfast.
We grabbed lunch at Pecos Bill Tall Tale Inn and Café before running off to stand in a 40 minute line for Splash Mountain. Wes decided to tell me about how Splash Mountain broke down with him on the ride while we were coming up on the big drop. Not the best thing to tell someone that has never been on that ride before! After Splash Mountain and a short break wandering around Magic Kingdom, we knew we needed to move on.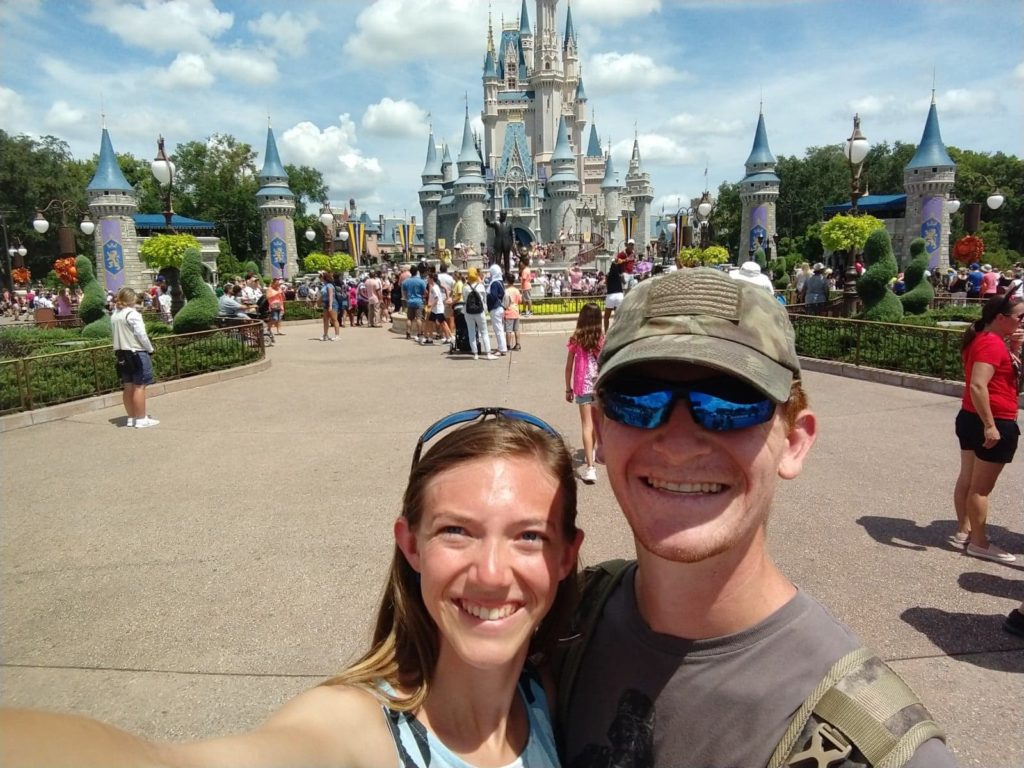 Wes and I had 2 more rides on our list, Space Mountain and Tomorrowland Speedway, but we only had time for one and the line for Space Mountain was much shorter. Off we went working our way through the zig-zag of the line before we made it inside and watched as the line grew shorter and shorter while noticing the age of the attraction. Maybe it's time to update Space Mountain and give it a fresh coat of paint. With our list completed at Magic Kingdom, it was time to make our way to Hollywood Studios where 3 rides filled our minds and renewed our energy with excitement!
Want to hear about the rest of my day at Walt Disney World? Click here to read Part 2!
Until next time!
-Kat & Wes