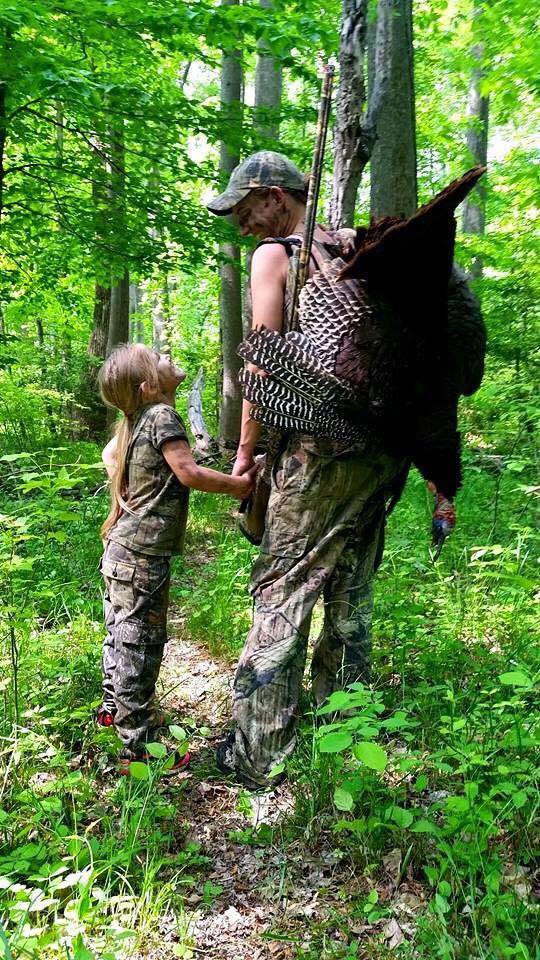 Facing the trials and tribulations that all parents do, Ashlee and Greg of Family Outdoor Addiction were confronted with a difficult decision; With their busy schedules and lack of child care at 4:00 AM would they still head out on their turkey hunt?
With passion in their eyes and love in their hearts they made a last second, spur of the moment decision to take their daughter on her first family turkey hunt.  After all, with their busy schedules they knew it was the last day they would be able to hunt. But how do you hunt with a four-year-old in tow you might be wondering? That's exactly what Ashlee was thinking but luckily she saw the positive side of the situation and thought, "if it wasn't going to happen, we'll just go, enjoy the sunrise, and have a nice family outing," and off they went.
Heading to their secret spot on public land in Anne Arundel County Maryland, they weren't full of hope but they were full of love.  It was a love of nature, hunting and a triple dose of family. As they started out through the field they realized that the rain the night before, a warm, sunny day and a freshly tilled ground made perfect turkey hunting conditions… Hopes began to rise!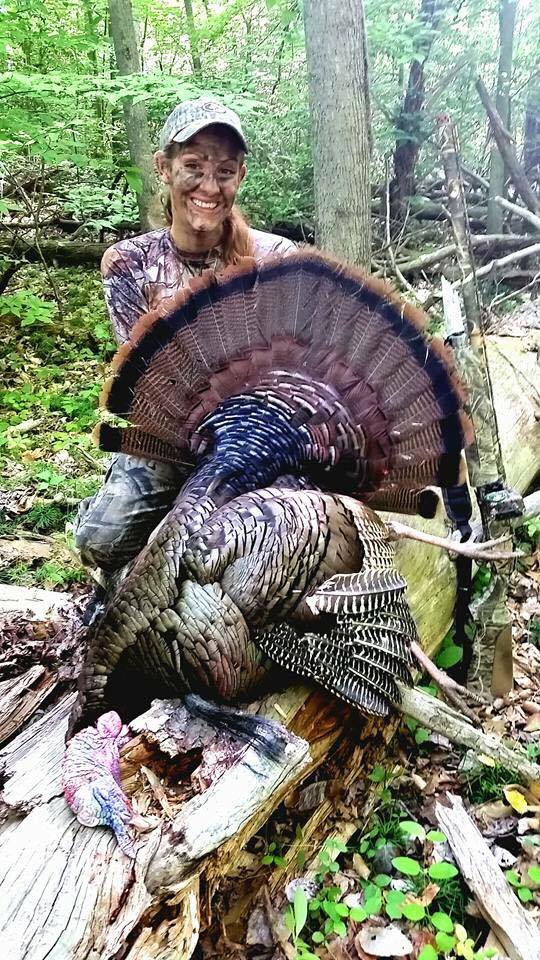 Ashlee, Greg and Aurora had set up on the corner of a sloped field and began calling. Around 9:30am, Aurora started to get antsy so they were preparing to pack up for the day. All wasn't lost but there was a slight feeling of disappointment when all of a sudden Aurora pointed into the field and excitedly whispered, "Mommy what's that?" Three large toms came running to them from across the field. Ashlee quickly grabbed her gun, and Greg quickly grabbed the camera. With the turkeys quickly closing in on them, Ashlee shot the bird in the middle at about 25 yards away!
Before she could even react, Greg snatched the gun from out of Ashlee's hands and shot one of the other turkeys! Two birds down, on Auroras first hunt!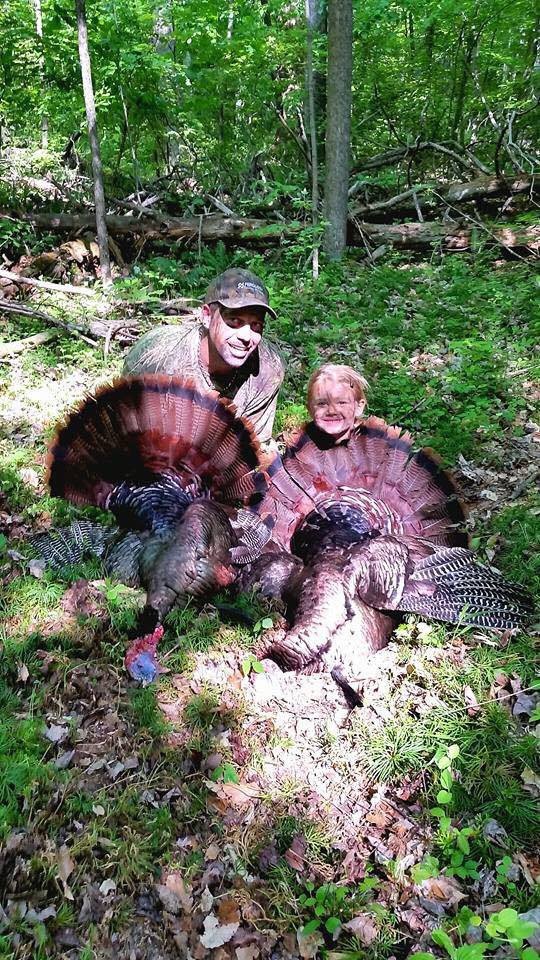 Ashlee hadn't shot a bird in nearly 6 years, this was her second ever turkey. The feelings of the hunt brought tears of happiness to her eyes as she approached her downed bird. Public land can provide some of the most rewarding hunts, but even more so when they're done as a family.
Ashlee and Greg live in Anne Arundel County and enjoy hunting nature and own Family Outdoor Addiction and Whitetail Detail Taxidermy.
Until next time!
-Kat & Wes